Book
A Sense of the Past
Studies in current archaeological applications of remote sensing and non-invasive prospection methods edited by Hans Kamermans, Martin Gojda and Axel G.
Author

Hans Kamermans, Martin Gojda and Axel G. Posluschny

Date

01 January 2014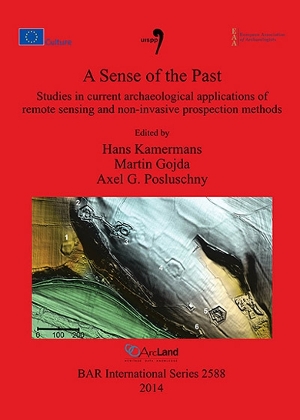 Posluschny. ISBN 9781407312163. £46.00. iii+163 pages; illustrated throughout in colour and black and white.
This volume groups together papers presented at a Commission 4 session on Landscape Archaeology at the XVI UISPP World Congress in Florianópolis, Brazil (4-10 September 2011), a UISPP commission 4 session in Leiden, The Netherlands (2nd November 2012) entitled New developments in the Application of Computers and Quantitative Methods in Archaeology and at a session entitled Advanced Prospection Methods for Cultural Heritage Management – Experiences and Challenges during the EAA Annual Meeting in Helsinki, Finland (29th August – 1st September 2012).