Meet the new members of the Cultural Anthropology OLC 2023-2024
Liselotta Jahnke, Jason Irwin, Rachel Cruickshank and Paula Kovač are the new student members of the Programme Committee (OLC). This committee advises the Executive Board and the Faculty Board of CADS about educational matters, such as determining the Course and Examination Regulations and evaluating taught courses. Besides the students, the OLC consists of lecturers John Boy (chair), Tim van den Meerendonk, Tessa Minter and Benjamin Fogarty. Meet the new student members of 2023-2024 and read why they wanted to be a part of the OLC and what they believe is important for students.
Liselotta Jahnke: first-year CADS student
My name is Liselotta, I'm from Estonia and I'm a first-year CADS bachelor student. I have really enjoyed getting to know my professors and peers so far, as well as getting acquainted with our programme. I have noticed fellow first-years having some struggles getting used to the structure of university studies (navigating syllabi, finding readings, study planning) and I'm looking forward to making those aspects of our programme more accessible for all in the upcoming academic year. I want to make sure that everyone's concerns and opinions are taken into consideration and I appreciate the opportunity to work with lecturers to be able to achieve this.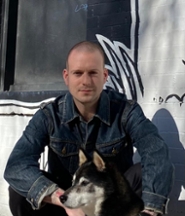 Jason Irwin: second-year CADS student
Hi! I am Jason, a second-year Bachelor student. This year I am seeking to achieve growth in the Town Hall sessions where we get more in-depth student perspectives on the course material. These sessions are essential to expanding how students represent themselves. I am also hoping to find a method and structure to represent perspectives from both tracks. As the programme develops in new ways, I want to ensure that students guide this process and feel represented. As the first year to have two tracks, it is my responsibility to push this system forward according to student experiences.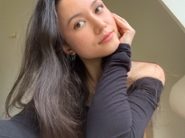 Rachel Cruickshank: third-year CADS student
Hello everyone, I am so pleased to continue being your representative for another year and am incredibly motivated to improve our education. I am looking forward to continuing this collaboration with students and making ways to better our faculty, teacher, and student experiences. Most importantly, I will prioritise the element of secrecy and making students feel that this is a safe space so, please do not hesitate to contact me further. Come to me if you would like to discuss your academic experience or to address any challenges you may face, I look forward to working with you!
Paula Kovač: Master student
Hi, my name is Paula and I come from Zagreb, Croatia. I have been part of CADS Leiden institute as a student for the last 4 years and am now following "Global Ethnography" specialisation in the Master's programme. Throughout my education I developed a great passion for anthropology, but also the people studying it; I find anthropology students and staff members both inspirational and incredibly interesting individuals. However, there is an underlying gap in communication between students and the faculty. This year, I look forward to helping bridge this gap by being a part of the programme committee. There are many wonderful opportunities students, especially in the Master's course, could take part in, and I would like to help my classmates become more familiarised with our institute and its benefits.