Dorine Schellens and Peter Verstraten win the LUCAS Public Engagement Award 2023
The LUCAS Impact Committee, consisting of Jan van Dijkhuizen, Rick Honings, Casper de Jonge, Angus Mol, Thijs Porck and Aafje de Roest, has offered this year's LUCAS Public Engagement Award to Dorine Schellens and Peter Verstraten.
The LUCAS Public Engagement Award aims to honor LUCAS colleagues who are unusually active public ambassadors for our institute. Colleagues, that is to say, who are highly active in promoting LUCAS research among audiences outside academia, or who, in their capacity as academics, engage in other forms of public engagement and outreach. They do so in a variety of ways, ranging from video series and public lectures to contributions to CD recordings and even the co-founding of whole new universities. The Award consists of three components: eternal fame, 1,000 euros, and cup (to be passed on to the next recipient in 2024).
This year's nominees are (in alphabetical order):
Irene O'Daly is the creator, in collaboration with our university library, of a very special video series entitled Exploring the Medieval Manuscript Book. In this video series, Irene unlocks the mysteries of the medieval manuscript for a broad and international audience, while also showcasing the riches of the medieval collections held at Leiden. Irene invites viewers to join her in her research as a medievalist, shedding light on topics including (but not limited to) reading medieval hands, the role of copyists, the textual structure of manuscripts, and the tantalizing traces left in manuscripts by their readers. The videos are both richly detailed and accessible, also lending themselves very well, therefore for use in teaching contexts. Irene draws in part on open-access materials digitized by the Art of Reading in the Middle Ages project, which is a collaboration between no less than seven heritage institutions, including Leiden University Library.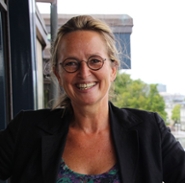 In 2022, Olga van Marion, together with the singer and music scholar Margot Kalse, published the multimedia project Top 40 van de Gouden Eeuw. Liedboek (or Top 40 Songbook of the Dutch Golden Age). It consists of two book volumes, containing editions of the songs and extensive commentary, and a triple CD of the songs, performed by Margot Kalse. The project was made possible by a crowdfunding initiative. Olga has been highly active in promoting the project: she delived the annual P. J. Blok lecture, was interviewed by Leidsch Dagblad, by Sleutelstad, by the NPO2 programme Atlas van de NTR, and by Hum-Nieuws. She organized concerts, and workshops on performing songs from the Golden Age Top 40. In case you're wondering what's at number 1 in the Golden Age Top 40: it's a catchy little number called 'O zalig heilig Bethlehem' (O Blessed Bethlehem!), which can be found in Het Prieel der Gheestelicker Melodiie, Inhoudende veel schoone Leysenen, ende Gheestelijcke Liedekens van diveersche devote materien.
From 2019 until 2022, the NITE team carried out a collaborative research project which examined the role of nocturnal public spaces and their relationship with migration. The NITE project argued that if we are to gain a better understanding of migration in Europe, and of the potential of public spaces to foster social integration, we should figure out what happens in cities 'after hours'. The team zoomed in on the experiences of the Cabo Verdean community in Rotterdam, and on Brazilian theatre production in Amsterdam. From the start, they collaborated with a wide range of artists, cultural centres, and various hubs of nighttime governance. Their highly impressive array of public engagement activities include a workshop on nightlife, diversity and cultural policy (Rotterdam 2019), a co-produced podcast on the Cabo-Verdean community in Rotterdam, and a collaboration with the oral history project "Storia de Nhas Pais", now available in the Rotterdam City Archive. In 2022, the team held their final conference, in Leiden, which included a round-table, with policy-makers from Rotterdam, on challenges and best practices in nighttime governance, as well as a film festival.
Cornelis van Tilburg, has served as an extremely effective cultural ambassador for the Western Roman Empire. In 2022 he published a book entitled City Gates in the Roman West with the Leiden publisher Sidestone Press. Richly and beautifully illustrated, and aimed at a broad readership, Cornelis' book unlocks the complex archeological history, practical purposes, and rich cultural meanings of Roman city gates such as the Porta Nigra in Trier and the Burginatiumtor in Xanten (to name only a few). City Gates in the Roman West is accompanied by a website that shows on a map of Europe all Roman city gates whose locations are known today. Clicking on one of them reveals further data and images – highly recommended for when you're planning your holiday, or as a way of exploring the remains of the Roman Empire from behind your computer. In addition to this, Cornelis regularly gives guided city tours of Leiden, Delft and Den Haag.
This year's winners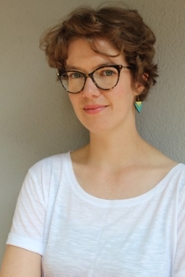 Dorine Schellens has been tirelessly active during the past year in helping and supporting refugee colleagues from Ukraine, Russia and Belarus. Together with academics from other universities, she has set up an extensive mentoring network aimed at helping refugees find their way in Dutch academia, and offering various kinds of practical assistance – including scholarships. As Dorine and her UvA colleague Ellen Rutten explain in an article published in the online journal Over de muur, Russia's war in Ukraine is in part a 'knowledge crisis', affecting academics and hundreds of thousands of students who are no longer able to carry out their work or pursue their. In such times of crisis, in which academic infrastructures have collapsed, alternative networks of support are of crucial importance in maintaining a culture of research, reflection and teaching. Dorine is in fact one of the co-founders of the University of New Europe, an academic institution in the making which will offer research, teaching, and dialogue on European politics, culture, society and climate in a global perspective. Its initiators are also engaged in supporting scholars, students, and cultural workers at risk with a mentoring network. As if all of this weren't enough, Dorine is also one of the initiators of Eastsplainers, a lecture series featuring intellectuals and artists who fled from the Russian war in Ukraine or who fled or migrated from Łódź [wootch], Minsk, and Moscow, among other places, to the Netherlands.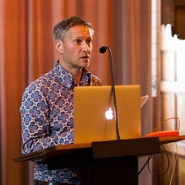 Peter Verstraten, has been a tireless and highly versatile academic ambassador for cinema for many years. His public engagement activities are plentiful and wide-ranging. During the past year, he's given a series of public lectures at venues including (but not limited to) Trianon (the LUCAS Publiekslezing), Lux Nijmegen, Rijksmuseum voor Volkenkunde and Het Kijkhuis. He has been interviewed by Radio Weetlust, NieuwLicht TV, Rijksmuseum voor Volkenkunde, Leidsch Dagblad, Mare, Nederlands Dagblad and Spui 25 on a range of topics, including the films Metropolis and Nosferatu, the New Korean Wave, and the films of Alex van Warmerdam. He has provided audio commentaries for the BluRay edition of Martin Koolhoven's film AmnesiA. He has curated a film series on 'Psychoanalysis and Cinema' organized by Het Ketelhuis Amsterdam, Louis Hartlooper Complex Utrecht and Lumière Maastricht, and frequently acts as a moderator at film screenings at the Louis Hartlooper Complex.