Gianne Derks new Scientific Director of the Mathematical Institute
As of 1 May Gianne Derks is the newScientific Director of the Mathematics Institute. Derks succeeds Hermen Jan Hupkes who temporarily assumed the role. Derks has been appointed for a period of four years.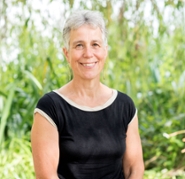 Gianne Derks is professor of Mathematics and head of the Department of Mathematics at the University of Surrey, in the UK. She studied Mathematics in Eindhoven and obtained her PhD in Twente. Derks has been a researcher at universities in the United States, Canada and Sweden in recent decades.
Gianne Derks is excited about her new role. 'I am looking forward to join the MI and work together to shape its future and have fun doing exciting mathematics.'
'Excellent track record'
Dean Jasper Knoester is delighted with the appointment: 'Gianne Derks has an excellent track record, both as a mathematician and as a leader. She brings an international outlook and extensive administrative experience, and I expect her to bring a lot of energy and enthusiasm to the institute and faculty. I look forward to working with her.'