By educating and doing research together, you can discover things that really matter.
Bringing young, enthusiastic and driven academics from different disciplines together, that's the goal of the Young Academy Leiden (YAL). As a new member, Assistant professor Jan van Rijn is excited to look at AI from different perspective. 'I want to bring my expertise together with different point of views such as law and psychology.'
Can you tell me more about the importance of working with other faculties for LIACS?
'Working together with people that have different knowledge and see different things is always challenging. If you do research on your own, your problem is quite clearly defined. But when you do research with other disciplines, members of your group might have a completely different idea of the problems that you find interesting to solve. This is a great process, because by actively working with other people, you can discover new things that really matter. In my experience, it takes a lot more effort, but if it pays off and makes research way more impactful.'
What else is an important aspect of the work within YAL?
'Outreach to society is very important. A good example is that Leiden is currently the City of Science. Within my own research group we did a small programming event with high school students. They could program little robots in Minecraft that could automatically distinguish forest fires.'
And has YAL been doing similar activities?
'YAL had a nice initiative at the Night of Discoveries in Leiden, an event where the general public comes into contact with science. They created an escape box, which had to be opened by solving puzzles related to various research topics of our university. There was a puzzle about optics, where a laser needed to be pointed in the right direction, a word mapping puzzle where you had to find Latin words, and many more. This gives people a nice idea of what we do at Leiden University and it gave me a good idea about how YAL can reach people outside of the university.'
What I hope to achieve within YAL is to bring my expertise in these AI topics. They should be discussed at various different levels, such as legislation, but also the public.
Do you already have future ideas or ambitions for outreach within YAL?
'I want to use my background is Artificial Intelligence (AI). AI has and will be changing society, but not always for the better. For example, at the moment Google is taking our data. Is this something we should allow, or should we be more privacy oriented? This is a question that not scientists, but the public debate should answer. We can tell Google to not take our data, but then we have to accept that either the quality of services go down or we have to pay a bit more. That is not something a university or AI engineers should decide. Another public dilemma related to AI : who should be responsible when an accident happens in a self-driving car. Is it the manufacturer, the AI, or the person driving the car?
What I hope to achieve within YAL is to bring my expertise in these types of topics. They should be discussed at various different levels, such as legislation, but also the public. I hope to bring this a step forward within YAL. We need to educate people on AI to create more societal engagement and discussion about it.'
Are you planning to work on other pillars within YAL?
'Although policy is important as well, my goal is to work mostly on outreach and interdisciplinarity. Both are formed by the need of society to be more aware of topics like AI. On one hand, we need outreach to society to spread awareness, but on the other hand we need outreach to other disciplines within our university. For example people from law, the public sector and psychology, to coordinate the outreach to the public in different ways.'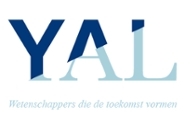 Is there anything you would like to share with your colleagues?
'I hope to be involved in various events within YAL. Of course those events are only valuable if people from the institute are willing to participate. That's why I hope to reach a lot of people in LIACS. At the coffee machine you can expect me to nudge you to join these types of events!'
YAL, also known as Young Academy Leiden, is a body within the university consisting of mostly assistant professors and starting associate professors YAL is founded in 2019 as a platform to bring young, enthusiastic and driven early career academics together. YAL members represent a variety of scientific and scholarly disciplines and come from all faculties of Leiden University. YAL has three pillars: policy, interdisciplinarity and outreach.