Peter Rodrigues on discrimination case Giethoorn: 'Incorrect assessment by police'
The Public Prosecutor's Office Oost-Nederland, the Police in Oost-Nederland and the municipality of Steenwijkerland failed in their handling of a case involving discrimination in Giethoorn. This is the opinion of experts, including Professor Peter Rodrigues, in Dutch investigative journalism programme Zembla.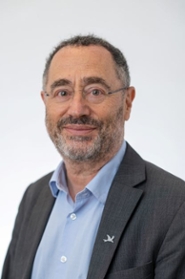 For almost a year, Hatice Yilmaz, a single mother originally from Turkey, and her 15-year-old son Yusuf were the victim of racist torments from a group of youths in their village. Zembla has images showing the racist incidents and acts of vandalism.
The racist torments started in October 2020. In the evening, youths attacked the home of Hatice Yilmaz and her son, on five occasions they vandalised the car side mirror, and they shouted racist remarks like 'foreigners, go back to your own country' and 'get the hell out of our village'. According to Professor of Immigration Law Peter Rodrigues, these are criminal offences. 'There is no mistaking that the comments are discriminatory.'
A number of times, Yilmaz went to the police but they refused twice to take down a statement. According to the police, it was not a criminal offence and they only reported an incident of nuisance caused by youths. 'There is no mistaking that that was an incorrect assessment', Rodrigues concludes after examining the file. The Public Prosecution Service confirms that the police should have taken a statement.