Solving the Pachakutik party puzzle
The Ecuadorian Pachakutik party is one of the oldest indigenous political movements in Latin America. Despite not being very successful at the polls and hardly having organisational resources at its disposal, Pachakutik is still part of Ecuador's political landscape. In her dissertation, Political Scientist Diana Dávila Gordillo (Leiden University) explains why. PhD defense 1 July 2021.
Dismal electoral performance, scarce resources
Ecuador's Movimiento Unidad Plurinacional 'Pachakutik', named after an old Andean concept designating a 'new era' (connected to a 'change in the sun' or a 'movement of the earth'), is a 24-year-old party with low levels of electoral support and scarce resources. Since the early 2000s, Pachakutik has been struggling. Diana Dávila Gordillo: 'The party's electoral performances have been dismal, with less than 4% of the national votes. Many members were leaving the organisation. At several points in its history, Pachakutik was expected to disband and disappear from the political arena.'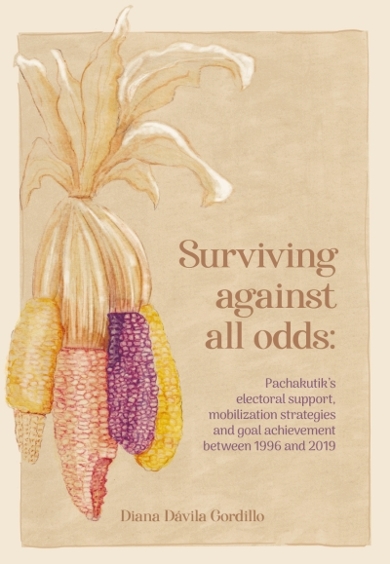 Against all odds
Instead, Pachakutik has maintained its presence in the National Assembly and continues to be a mobilizing factor in Ecuadorian politics. For a Political Scientist, the persistence of a party like Pachakutik is quite a puzzle. Dávila Gordillo: 'Common wisdom would predict its demise. And the conventional literature on political parties does not quite explain Pachakutik's survival either.' Hence the title of Dávila Gordillo's dissertation: Against all odds.
Ethnic group representation?
Since Pachakutik is an 'ethnic party', one may suspect that its raison d'être is the linkage with the ethnic group the party represents. Yet, Dávila Gordillo found no empirical evidence for this. On the contrary: 'The party had no "ethno-geographic" strongholds. What is more, it consistently performed well in districts with small percentages of the indigenous population. My data show that support for Pachakutik is not linked to the indigenous voters it is supposed to cater for.'
Over 11 months of fieldwork in Ecuador
For her study, Dávila Gordillo combined qualitative and quantitative research methods, and based herself on archival data, interviews, and quantitative data collected during over 11 months of fieldwork in Ecuador. 'In my dissertation, I propose an alternative theory, focusing on other reasons why parties may choose to survive, change, or disband. What a party wants and whether it achieves this objective matters greatly for its survival.' 'Interestingly,' Dávila Gordillo observes, 'it is not always about obvious goals such as getting the most votes at the polls. Some parties aspire to protect the solidity of the organisation (even at the cost of very few votes at the polls). Different goals mean that parties will evaluate their accomplishments differently. According to its own mobilization strategies and organizational objectives, Pachakutik performs well enough.'
Toolkit
The outcome of Dávila Gordillo's PhD research project is not only a fascinating treatise on Ecuadorian politics. Dávila: 'My dissertation offers a toolkit that can be employed by other researchers as well. I have devised a method for determining which goals political parties pursue. In addition, I introduce the perspective of aspiration levels for the evaluation of an organisation's goals achievement. Simply put, what is good enough depends on its own ambition level. Furthermore, I have developed a framework for analysing mobilisation strategies that parties employ to engage voters.'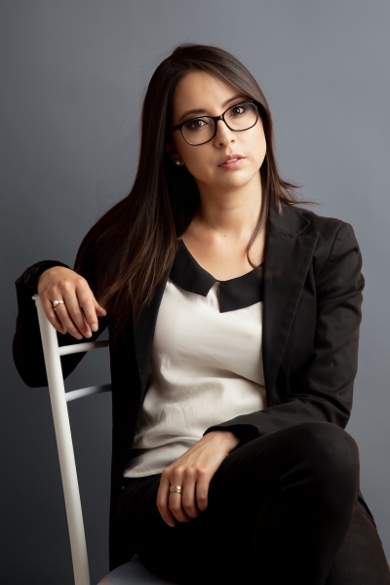 Not a lonely path
Reflecting on her time as a PhD student, Dávila Gordillo describes writing a dissertation as a 'solistic endeavor': 'You have to become an independent researcher. This does not mean, however, that it must be a lonely path. On the contrary, research and academia can be a joyful place. At least, this was my experience working on this project.' This is not always about work. Dávila Gordillo: 'I learned that you need to take care of your social life, the humans in your path, and surround yourself with joy.'
Starting point of an academic career
'I see defending my dissertation as the starting point of my academic career', Dávila Gordillo continues. The long-term perspective is still a bit vague; the steps after the PhD defense on 1 July 2021 are clear. 'I will continue teaching in Leiden for a year while I work in transforming my dissertation into publications.' Her students and colleagues at the Institute of Political Science will be happy to continue crossing paths with Dr. Diana Dávila Gordillo.