Bachelor students Barink, Van der Geest, Van den Helder and Ruhe received Speckmann Award 2021
Bachelor students Kirsten S. Barink, Milène van der Geest, Claire van den Helder and Pim L. Ruhe are granted the Speckmann award for their Fieldwork NL report 'If it would have been a colour it would be pitch-black', a report on people suffering from the phenomenon of 'Electrohypersensitivity'. The jury complimented the students with their intrinsic motivation and dedication to the subject and called their report 'Contemporary anthropology at its finest'.
Contemporary anthropology at its finest
'Contemporary anthropology at its finest' is what jurors Andrew Littlejohn and Metje Postma say about the winning Fieldwork report. "If it would have been a colour it would be pitch-black" engages sensitively and reflexively with a topic of clear societal relevance: electrohypersensitivity (EHS) or the experience of perceived sensitivity to electromagnetic radiation. Instead of asking whether the symptoms of EHS sufferers are "real" in a biomedical sense, or whether their cause really is radiation, the authors pursue the anthropological goal of understanding how people that self-identify as EHS sufferers experience, frame, and seek to overcome their condition. Littlejohn and Postma mention the ethnographically moving portraits. 'We were particularly impressed by their concern for representing the "variability of experiences and diversity" within EHS sufferers (for example, the differences between those who see it as a personal or societal problem), as well as how much they let their interlocutors speak for themselves.' Furthermore they praise the intrinsic motivation and dedication of the students to the topic. "This really can be seen in the caring elaboration of the report, including some impressive photographs that allow us to better imagine the fieldwork situation and the lives of those portrayed."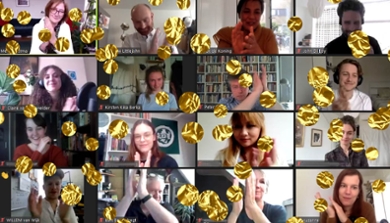 Prize
The students receive a modest cash prize and a certificate. The ceremony was held online with staffmembers and fellow students.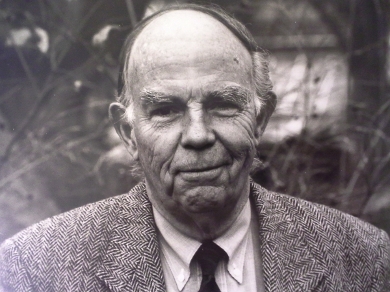 Annually the Institute of Cultural Anthropology and Development Sociology awards the Speckmann prize for the best Fieldwork NL report from bachelor's students, as well as the most accomplished master's thesis. This tradition started in 1993 and is named after Professor dr. J.D. Speckmann (1928-1997), who taught empirical sociology with a special focus on field research.


For more information about the Speckmann Prizes, see Prof.dr.J.D. Speckmann prize.