The EPIC Alliance joins forces to combat antibiotic resistance
No, this isn't about a Star Wars Alliance that wants to suppress The Resistance. Rather, the EPIC Alliance brings together scientific experts from seven countries to address the growing threat of antibiotic resistance. Leiden professor Nathaniel Martin is part of the 11-member consortium.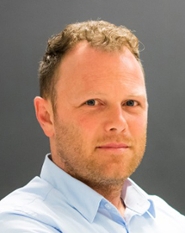 Major problem
The consortium focuses on a specific problem in antibiotic resistance: the ability of several bacteria to break down so-called carbapenems, a class of very potent drugs available to treat bacterial infections that are resistant to other antibiotics. 'In many cases, these carbapenems are our last line of defence because other antibiotics don't work anymore,' says Nathaniel Martin of the Institute Biology Leiden. 'So the growing resistance of bacteria against carbapenems poses a major problem.'
EPIC Alliance to the rescue
Worryingly, there are increasing rates of these carbapenem-resistant organisms being reported, threatening our ability to control many infectious diseases across the globe. Thus, there is a great need for strategies to overcome this antimicrobial resistance, and that's where the EPIC Alliance comes in. Earlier research into carbapenems has shown that several bacteria have become resistant to these antibiotics by producing enzymes that can actually break down carbapenems. These enzymes are called carbapenemases and are the main focus of the consortium.
Unblock the block
One such strategy is the use of compounds that might block the action of carbapenemases. These compounds, called inhibitors, could have the potential to reverse the bacterial resistance to carbapenems. This approach, though very promising, can be very laborious, time-consuming, and costly. Therefore, the groups involved are also employing computational approaches to detect possible carbapenemase inhibitors. The researchers are optimistic that the combination of biochemical and computational strategies will provide new inhibitors as leads for further development.
Martin about his group's focus: 'We are working to develop novel therapies that block the activity of carbapenemases as a means of resensitising resistant bacteria to conventional antibiotics.' At present, there are three PhD candidates and two postdocs working on this topic in Martin's group.
EPIC Alliance
The consortium received multinational funding from the Joint Programming Initiative on Antimicrobial Resistance (JPIAMR) and held its launch meeting on 29 January 2021. EPIC Alliance is composed of 11 members from 7 countries, bringing together experts from the fields of clinical and basic microbiology, infectious diseases, computational biology & chemistry, bioinformatics, biochemistry, translational biology, biophysics, pharmacology, toxicology, veterinary sciences, and epidemiology.