Ilya Kokorin and the annual symposium of the Texas International Law Journal (TILJ)
On 6 February 2021, Ilya Kokorin presented his research at the annual symposium organised by the Texas International Law Journal (TILJ).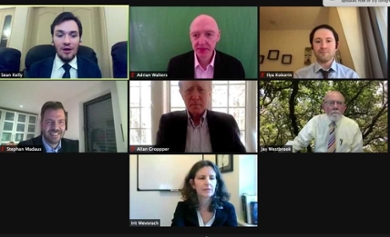 This year's edition was titled "The Global Competition for Large Insolvency Cases: Theoretical and Practical Implications." Ilya discussed the paper he wrote in cooperation with Prof. Irit Mevorach (University of Nottingham) and Prof. Stephan Madaus (Martin Luther University Halle-Wittenberg). The paper categorised the main approaches to enterprise group insolvencies (based on the level of procedural and operational centralisation), traced the rise of flexible restructuring proceedings and discussed whether the modern international insolvency law framework, based on the UNCITRAL Model Laws, is adequate to accommodate the new types of proceedings. Finally, he suggested what can be done to promote efficiency in this area in the future.