Young Talent Incentive Award for Leiden biology student
Biology student Britt van Kasterop has received a Holland Society Young Talent Award for her excellent results in the first year of study. The online awards ceremony took place on 30 November.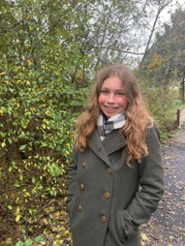 Britt van Kasterop is now in the second year of the bachelor Biology at the Institute of Biology Leiden (IBL). She got off to a flying start last year with the best study results of her class. For this, Britt received the Young Talent incentive prize from the Royal Holland Society of Sciences and Humanities. Britt was surprised about the award, which comes with 500 euros: 'To be honest, I didn't know the prize existed until I was notified that I had won. I am very happy with this, and I feel honoured.'
Focus and discipline
Involved teacher Joost van den Brink from the IBL knows Britt as an enthusiastic and modest student. 'She has a strong discipline and focus on her studies', says Van den Brink. Britt enjoys the study and has an inkling of which direction she wishes to take. 'I like a lot of things, but at the moment I think it very fascinating to study the ecological interactions between microbes and plants. I also find plant breeding and plant development interesting.'
Britt hopes to devote the prize money on a minor abroad. 'It is, of course, the question of whether I will pass the selection and whether I can go abroad at all because of the corona. Anyway, I want to spend the money on my studies.'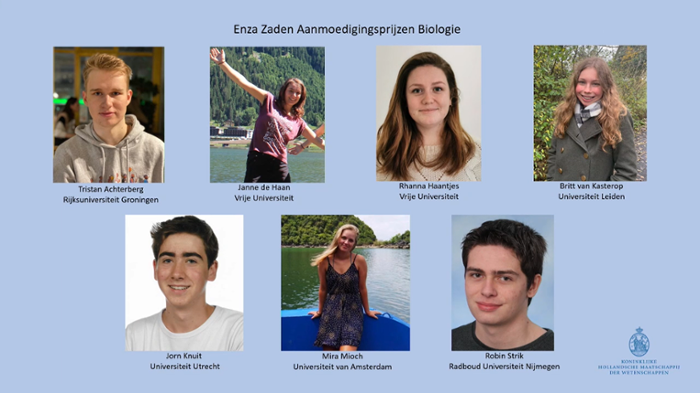 The Holland Society Young Talents Awards are awarded annually to promote scientific education in technical and exact subjects. The incentive awards for the best grades achieved in the first year at a Dutch institution for academic education are rewarded with an amount of 500 euros. The Dutch vegetable-breeding company Enza Zaden sponsors the incentive award for Biology, which has been awarded to seven students for the 2019/2020 academic year.