'I really like it that our advice is taken seriously by the organisation'
Writing a report for a teacher, getting a grade and then no one ever cares about your research again. Pity, isn't it? That is quite different in the course Personal and Professional Impact (PPI). During this third-year bachelor's course of Cultural Anthropology students apply their anthropological knowledge and skills to a consultancy case. Not just an assignment for the university, but research into an existing social issue provided by a public sector organization. Last year, fourth-year student Marleen Kop and three fellow students advised the foundation Mentorship Haag & Rijn on increasing their diversity.
Stichting Mentorschap Haag en Rijn supports people who, for various reasons, cannot make independent decisions regarding their medical care and nursing. Often these are people who have no family or network. The foundation recruits volunteers who are trained to become mentors who will be the clients' legal representative. Wendy van Veen is the coordinator of the Leiden region at the foundation. "Stichting Mentorschap Haag & Rijn wants to be a representation of society, but we noted that we are quite 'white'. We have very few mentors with a migration background. We wondered why. We don't have the time to do proper research on this ourselves, so putting out the question to students was an ideal solution".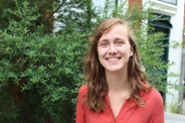 Dugging into diversity literature
To be able to give good advice, Kop and her three classmates first charted the organization. "We knew that the foundation wanted to radiate more diversity and attract more mentors with a non-Western background. But first, we had to get the question clear. That's why we talked to three existing mentors with a migration background and asked them about their view of the diversity problem and what they think should be changed. Then we dug into diversity literature and looked at how other foundations are addressing this and converted that into advice".
Eye-opener
The most important conclusion from the students' advice is that it does not necessarily matter what background a mentor has to be able to make a successful match. More important is that a mentor has strong cultural sensitivity. Van Veen: "When do you understand each other, does that have anything to do with origin? That was really an eye-opener for us. We were very focused on background during the process of matching. But then you're actually thinking very black and white. You don't have to be of Moroccan descent to understand a Moroccan client well. It also depends on which region of Morocco you were born in. And which values you have been taught. That has been made very clear in the advice and it is a valuable insight for us".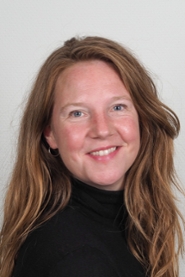 Educational process
For Kop and her fellow students, it was an educational process. First of all to explain anthropological concepts and ways of thinking to people who are not familiar with them, but also on the applicability of anthropology in practice. Kop: "This assignment of PPI has helped me a lot to see to what kind of social issues you can contribute as an anthropologist. At the beginning of the bachelor programme you will often hear that you will develop a critical new view of the world. After 2.5 years of study, I really enjoyed noticing that we have indeed learned an anthropological way of thinking that is applicable and valuable in practice".
Advice is shared
What Kop likes most about PPI is that something is actually done with the results of their research. Mentorship Haag & Rijn take the advice into account in the renewal of their internal training for mentors. The report has been discussed extensively within the organization. Not only in Leiden, but also in the other four regions and during the national diversity workgroup. "We also wrote a short article in our newsletter which is sent to all mentors. So we don't keep the knowledge we have gained to ourselves, but we do share it with others. The fact that the students investigated this for us is a real gift with valuable information. For next year we have two more questions that we are pleased to have answered by anthropology students".
Personal and Professional Impact for CADS is a third-year anthropology course. In this course, students apply their anthropological knowledge to a consultancy case provided by a company in the public sector. Through a concrete, demand-driven research project, students will train 21st-century skills and competencies and reflect on their personal development and perspective on the future. The course consists of two interlinked parts: Professional Impact and Personal Impact.