Rescuing ancient rock art in Pakistan with a Prince Claus Heritage Emergency Grant
Pakistani archaeologist Abdul Ghani Khan (MPhil) and Dr Marike van Aerde (Leiden University) have been awarded the Prince Claus Heritage Emergency Grant for the rescue and preservation of ancient rock art in the Karakorum mountain range of the Pakistani Himalayas. The project will run for a year, from November 2020, including an intensive fieldwork campaign in the spring of 2021.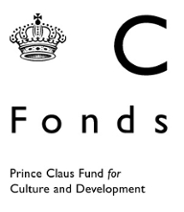 Sustained heritage protection
Mr. Khan spearheads the project in Pakistan through the coordination of the fieldwork and, importantly, the outreach and education program developed with the local communities. This includes workshops and collaborative initiatives to ensure a sustained heritage protection for the threatened rock art for and by the local population of the region.
Dr Van Aerde is the project's academic coordinator and will, in collaboration with Mr. Khan, oversee the data study and Open Access publications of the project's archaeological materials, the (digital) documentation and subsequent interpretations of the rock art, of which a large number have not been documented or studied before.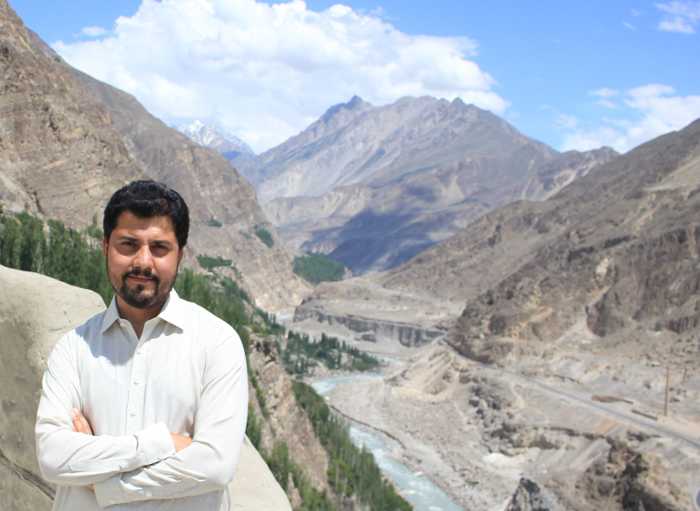 Flooding and looting
The main current threat to these Karakorum petroglyphs is the building of the Diamer-Basha dam, which will flood several valleys that contain large amount of unrecorded ancient rock art, and that will likewise force the relocation of many local villagers. In addition, vandalism and destruction of especially ancient Buddhist rock art continue to occur frequently due to lack of available education, prevailing superstitions, and/or looting and the illegal market for ancient materials.
Mr. Khan and Dr Van Aerde therefore focus not only on the emergency documentation of the threatened rock art, but will set up a local collaborative educational program that directly involves the local communities in the role of guardians of the region's heritage. This program is already in development in collaboration with local governments in the Gilgit-Baltistan region.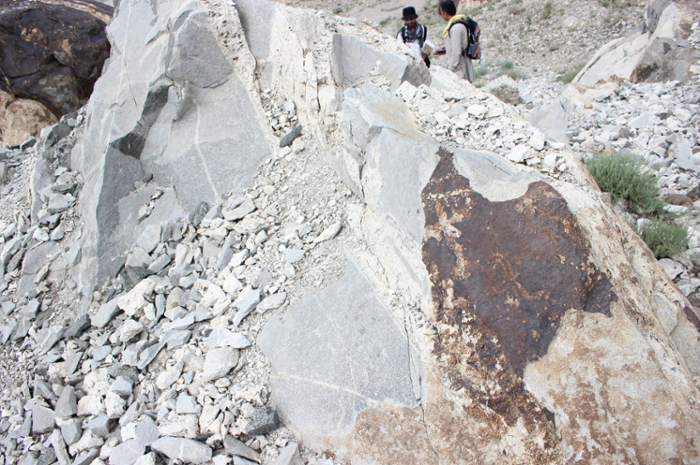 More information
For regular updates about the project from November 2020 onwards, please visit the project's website.
The Prince Claus Fund will publish more details about the project near its completion in 2021. Read more about their Cultural Emergency Program.