Jan van de Streek appointed Professor of Tax Law in Leiden
Jan van de Streek is a tax scholar who conducts research into the taxation of multinationals. His appointment will commence on 1 January 2021.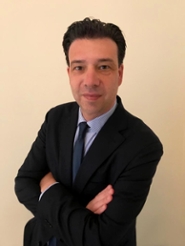 Jan van de Streek, born in 1976, graduated from Leiden University with a degree in Tax Law. In 2009 he was awarded a doctorate from the University of Amsterdam on his dissertation which dealt with changes to the corporate form of legal entities, entitled Omzetting van rechtspersonen. Since December 2014, Van de Streek has been Professor of Corporate Group Taxation at the University of Amsterdam, the university he is now leaving to come to Leiden.
In 2017, Van de Streek was a member on the sounding board group of the parliamentary committee of inquiry on Tax Constructions of the Dutch House of Representatives. In 2018 he was awarded the Saskia Stuiveling Prize for his contribution to investigative journalism. In 2019-2020 he was a member of the Advisory Committee on Taxation of Multinationals which reported to the State Secretary for Finance on a fairer tax system for multinationals. In the past, Van de Streek was also often shortlisted as Lecturer of the Year. Students were full of praise for his enthusiasm when lecturing.
Since Van de Streek no longer has ties with firms of tax consultants, he can provide an independent contribution to research and the debate on tax avoidance by multinationals.