Volkert van Steijn new programme director for MST
After many years, Peter Hamersma will retire and resign as Programme Director for the BSc Molecular Science & Technology. His successor is Volkert van Steijn, who will start this new challenge per September 1st.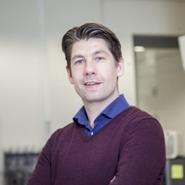 Volkert is a staff member at the department of Chemical Engineering at the Faculty of Applied Sciences, TU Delft. The staff and teachers of the Leiden Institute of Chemistry look forward to meeting Volkert and welcoming him to our institute. We are confident that we will have a fruitful collaboration to continue the successful and unique BSc programme Molecular Sciences & Technology.