CML Stans Prize 2019
CML grants three Stans Awards each year, known as the best PhD paper, best student thesis and best outreach from the past year. The CML staff nominated students and colleagues and this year's jury Helias Udo De Haes and Gjalt Huppes made the final decision.
Best PhD paper
This years winner is Dian Triastari Armanda, she won the prize for the paper 'The second green revolution: Innovative urban agriculture's contribution to food security and sustainability –A review'. Dian started her PhD in January 2017, so just entered her fourth year.
Abstract
Since 2010, advances in scientific knowledge and innovative agricultural technology have revitalized urban agriculture (UA) into innovative urban agriculture (IUA). The continuous intensification of IUA could lead to a Second Green Revolution, which aims to meet the current and future food demand. Here, we review the emerging IUA practices and estimate the contribution of IUA to food security and environmental sustainability by limitedly comparing scientific literature and actual data of eighteen practitioners worldwide. The currently most productive IUA practice can produce up to 140 kg vegetables per m2/year. Various scales of IUA potentially contribute to global food security by supporting local food supply, strengthening the food value chain, and applying more sustainable practices than conventional agriculture. Further comprehensive life cycle assessments of IUA are needed, especially in developing countries, to prevent an increase of the environmental burden and to balance the interests of people, planet, and profit.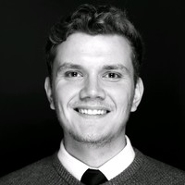 Best student thesis
Max Reinicke was one of our Industrial Ecology Master students and he won this years student award. He started as a trainee in Germany already, so Max joined us via Skype during the awards to briefly introduce us to his thesis: "Towards a GIS-based OTEC siting model, Developing a spatial model for preliminary site selection and assessment for two OTEC plant designs including practical, technical and economic criteria."
Abstract
Ocean Thermal Energy Conversion (OTEC) is a promising, yet underdeveloped Renewable Energy technology, which can provide sustainable base-load electricity by utilizing the temperature difference between warm surface water and cold deep water layers in tropical oceans using a Rankine cycle heat engine. The main purpose of this thesis was to develop suitable methodology to determine the economic potential of OTEC on a regional scale in order to provide actionable output immediately useful to identify the most promising locations for the deployment of the technology. The existing body of literature is focused on the assessment of the total global OTEC potential rather than the best specific locations. The main research question is: How can a regional modeling approach for economic potential mapping be used to efficiently identify and assess viable locations for OTEC deployment? This study uses the geographic approach to solve the spatial problem at hand, since OTEC is highly dependent on location specific parameters, such as ocean temperature, and spatial proximity of the OTEC resource to potential demand regions. Read full abstract here.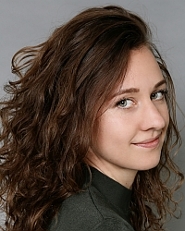 Best outreach
Fenna Plaisier is the well-deserved winner of this year. She set up the podcast Uit de Ivoren Toren (Beyond the Ivory Tower) for Leiden-Delft-Erasmus Centre for Sustainability. The podcast covers all kind of issues around sustainability & science, such as: What choices do we have in the energy transition? Can we have unlimited growth in a Circular Economy? And how can we make our agriculture sustainable?
You can listen the podcast Uit de Ivoren Toren via your podcast app - like Spotify, iTunes or Stitchers - or follow this link.
Fenna works as Head of Communications at LDE-Centre for Sustainability. She holds an MA in Modern History and international relations from the University of Groningen and is specialized in environmental history and philosophy.
Stans Award
At the initiative of one of the Environmental Science students, Dr. Constance Eikelenboom, an ecotoxicologist then nearing her retirement, in 1986 the CML Students Award is created as a motivational prize for exceptional publications. As Ms. Eikelenboom is known informally as 'Stans', it's soon termed the Stans Award. It's awarded annually and throughout the years it turned into three prizes, as we know them today: best PhD paper, best student thesis and best outreach from the past year.