Media attention for research Marike Knoef on aggression in detention
The research conducted by Tilburg University and Leiden University on the relationship between aggression among prisoners and the strictness of the prison regime has received much attention in the national media.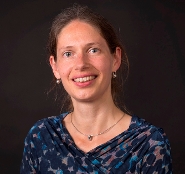 From the research, it appears that aggressive behaviour among prisoners is reduced significantly when they are given more autonomy and more opportunities for contact with the outside world. Compared to prisoners under the standard regime, the prisoners under the alternative regime demonstrated 60 per cent less aggressive behaviour.
The research in the Dutch media: