'Diversity doesn't appear at the wave of a magic wand'
If universities want to open their doors to more students and staff from minority groups, good intentions alone will not suffice. That is what Frank Tuitt, Diversity Officer at the University of Denver, has to say. He will speak at the University's annual Diversity Symposium on 22 January 2020.
Leiden University has a reputation as a pretty white and privileged university. You try to promote inclusion at such traditionally white institutions, as you call them. Why is this important?
'We have to recognise that the teaching environment is not neutral. Lecturers and teaching materials all have certain inherent values, and they uphold these, either consciously or subconsciously. Lecturers, for instance, are likely to prescribe literature by authors who are similar to themselves, and male lecturers will sometimes subconsciously treat female students differently. How do we become aware of this? That is a question that we don't ask ourselves enough.'
Can you explain how this can affect students from a different background?
'During my own studies, I was one of the few African-American students in a statistics class. The lecturer used datasets with various indicators, including prison sentences, income distribution and health factors. Black men like me invariably ended up in the worst position in these statistics. It made me feel emotional and had me wondering what my fellow students thought of me. It certainly didn't help me concentrate on learning statistics. Lecturers often seem to be unaware of these kinds of sensitivities, which mean that students from minority groups feel like a guest at their own university.'
'For too long, we thought that if an organisation wants to promote inclusion, it will automatically compromise on excellence'
You say that 'inclusive excellence' can lead the way to teaching organisations that are more inclusive. Can you explain how?
'I think that you have to link inclusion to excellence. For too long, we thought that if an organisation wants to promote inclusion, it will automatically compromise on excellence. But that isn't the case at all, at least not if you implement changes on a wide scale. You have to restructure the curriculum, and you have to work on a better campus climate and more equal opportunities. As already mentioned, this often begins with a more diverse staff. In Denver, we changed how we recruit new staff, for instance. Vacancies are now published to a wider public so that we can reach other candidates, questions about inclusion are a standard aspect of the interview... these kinds of things. Until recently, I was the only black man on my faculty there. Luckily there are more of us now.'
About Frank Tuitt
Dr Tuitt received his Ed.D. from Harvard University in the United States. He has worked at the University of Denver since 2004, and is currently the Senior Advisor to the Chancellor, Provost on Inclusive Excellence and Professor of Higher Education at the Morgridge College of Education. He was awarded the Mildred García Exemplary Scholarship in 2014, a national prize for research into students from minority groups.
In June, Eindhoven University of Technology did something similar: for an initial six months, vacancies for permanent academic staff would only be open to women. That also led to criticism because don't you sacrifice excellence if you want to hire a woman at all costs?
'You will never hear me say that you should hire people who are less qualified, but we sometimes forget that this argument is based on false assumptions. It's simply not true that certain types of people are genetically superior to others. The current differences are caused by living in a biased system, which means that we don't all have the same opportunities. It is worth making equal opportunities one of your priorities because excellence is not the exclusive prerogative of one group.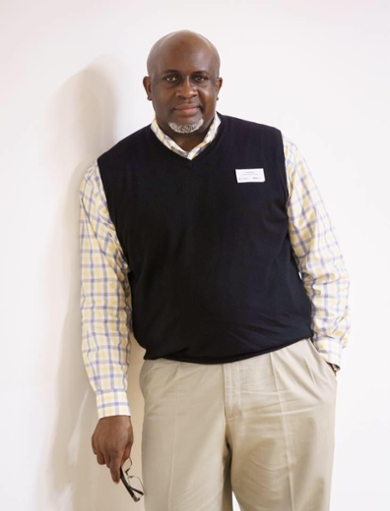 Three years ago, you wrote on the website of the Association of American Colleges and Universities (AAC&U) that, '… the unfortunate reality is that despite our best intentions, we have not been successful in our efforts.' You say this is because many activists are seduced by the 'happy talk' of inclusion. What do you mean by this?
'Many educational institutions have a mission statement on their website in which they declare that they promote diversity, or they use a student with a non-Western appearance on their prospectus. But in practice, they often do little or nothing substantial to actually effect change. This is a phase that many universities go through, as if having good intentions means that their work is done. But that is just the beginning.'
You also wrote that traditionally white institutions attach too much value to what a diversity officer alone can achieve. Leiden was the first Dutch university to appoint such an officer. How can we ensure that she can do her work properly?
'Begin by making sure that the Diversity Officer is allocated enough resources, not just financial ones. And perhaps even more importantly, make sure that they aren't working in isolation but that their work is embedded in the wider organisation. Ideally, people should work together to promote inclusion and diversity. It is important, for instance, that the Diversity Officer is able to use the University's infrastructure in the field of communication and policy. After all, the Diversity Office is not the office for everything.'
'Having good intentions doesn't mean that the work is done'
You have spent 15 years working on this theme at the University of Denver. What advice would you give your counterparts at Leiden University?
'Don't be afraid if you experience a backlash. People are used to doing things in a certain way because all change is difficult. Give it time: change overnight is unrealistic. Diversity doesn't appear at the wave of a magic wand. The process takes courage, patience and a certain amount of grace towards people who don't agree with you. Leaders must continually consider how much change an organisation can take. But if you don't experience any resistance, you at least know that there's something that you're not doing right.'
Attend the Diversity Symposium
The yearly Diversity Symposium will be held on Wednesday 22 January 2020 at the Faculty of Social and Behavioural Sciences. Frank Tuitt is one of the keynote speakers. Click here for more information and registration.