IIASL alumna wins prestigious space law award
At the International Astronautical Congress in Washington DC last week, IIASL alumna Thea Dethlefsen (Denmark/Norway) won the I.H.Ph. Diederiks-Verschoor Award, given each year by the International Institute of Space Law (IISL) for the best paper by a young author.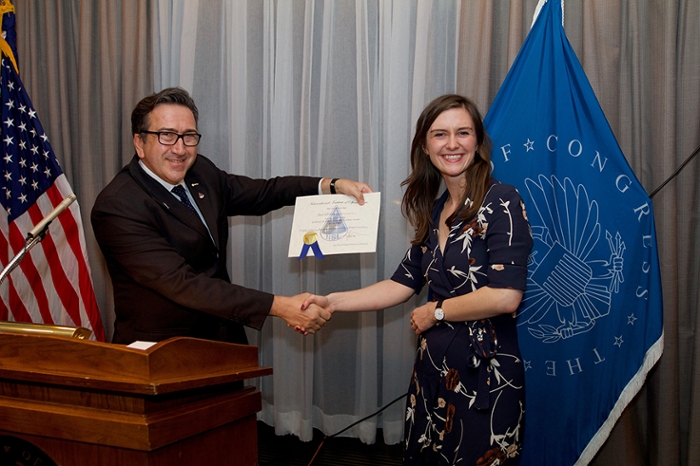 It is the third consecutive year that this prestigious award was won by an alumnus of the International Institute of Air and Space Law. Previously, Andrea Capurso (2018) and Claudiu Mihai Taiatu (2017) won the award.
Thea's paper was titled On-Orbit Servicing: Repairing, Refuelling and Recycling the Legal Framework. She graduated from Leiden University with an LLM in advanced studies in air and space law in 2018, and is currently a Young Graduate Trainee (YGT) at ESA-ESTEC in Noordwijk.
More information about the award.