Faces of Leiden University College The Hague
Twenty-two year old student of Leiden University College The Hague, Sara Kemppainen on her role as European Union Delegate at the G(irls)20 Summit, founder of WIL, UWC Alumni, Summit Coordinator and Bachelor student committed to bringing human welfare to the center of tech policy.
Article Written by Jayne Fitzgerald.
Sara Kemppainen
Sara Kemppainen holds an empathetic gaze as she looks upon the world with creativity, critical thought and curiosity. Her engagement with the people that touch her life has pushed Kemppainen ahead of her cohort and cultivated an ability to listen with intent, allowing her spirit of inquiry to lead her. This curiosity is the thread that binds insatiable drive and compassion to the woman with a dream, the student fueled by ambition and the professional ready to make a stamp on the world. With this thread I begin to unravel the woman sitting before me, and we fall effortlessly into our interview where we begin with Kemppainen's recent social engagement and role as 'social entrepreneur'.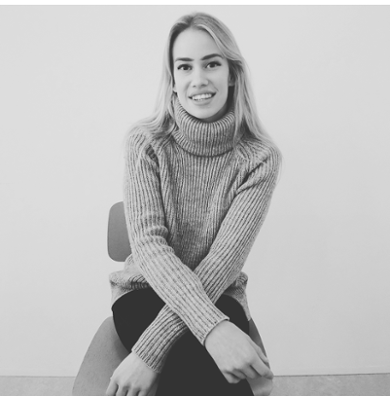 Social Entrepreneur
While some who are climbing the professional ladder say that you shouldn't take the compliment the label of 'social entrepreneur' infers until the first time you sell something, Kemppainen shrugs the normative expectations and finds value in her role as someone who creates and builds. "It's a label that captures attention fast, and (it embodies) the things I want to put out for myself. I take initiative, I hope to bring creative solutions and create social value." As founder of Women in Innovation and Leadership, better known as (WIL), Sara dedicated a year to building the rapidly expanding network that has now touched the lives of over seventy-five women. "Being an entrepreneur is about creating something that did not exist, a service or a product; A network is just that." Her belief in creating social value that extends beyond herself is not lost in the projects she expends energy on.
As the question lingers in her mind she considers the title, unafraid to question her prevailing assumptions. "It is what I adopted. I wonder if there is a better word, but I haven't found it yet" and there is no indication that Sara will need to.
Leiden University College
As a third year at Leiden University College, The Hague she will graduate in a semester with a Bachelor's of Science having pursued a major in Governance, Economics and Development. Primed for a new experience, unchartered waters of a new challenge, and a move across the Atlantic, Sara takes the uncertainty of the future in her stride. Her gaze is firmly set on getting into a top graduate school to pursue a masters in International Policy with focus on technology and cyber security.
When asked how she fits into LUC she pauses. "There are a lot of like-minded people with similar interests, ambitions, and ideals as me." Sara who finds energy in the moments where she finds herself alone and in her own space admits that despite her outspoken role, LUC can be a challenging environment. None the less, Kemppainen reflects on the value that LUC has brought into her life.
The challenge of being an LUC student was something that Kemppainen took up early within her Bachelors. Founding WIL was the result of this. While some thrive in environment Leiden University College cultivates, Kemppainen admits that for her it has been an experience loaded with both immense adversity and great rewards. The close knit environment and saturating experience was the catalyst the pushed her towards realizing where her values lie. "I like smaller groups, and at times it can be a hard community for me. This is why WIL was so important to me.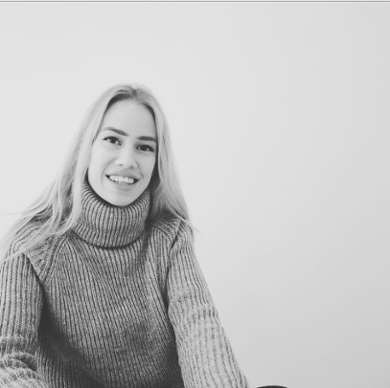 Representing the European Union at the G(irls)20 Summit
Kemppainen is an outspoken woman. But what does that mean in the age of social media, where voices are being drowned out by the sound of fake news and the world has fallen deaf to calls to action? For Kemppainen "It means to raise concern when you are concerned - and not keep yourself quiet" In February 2019 Sara was selected to represent the European Union at the G(irls)20 Summit in Tokoyo 2019. Her focus was on the labour inclusion of women into the STEM industry. When I ask her what it means to her to be outspoken she is unfaltering in her response. It is something that comes naturally to her, a way of being she has habituated. Being outspoken to her hinders on "Having the courage to raise concern for what you believe in" - she pauses "and what you don't believe in"
Holding herself with poise, a steady stream of confidence flows from her and fills the room. There is a defined sense of candor and vulnerability found in her willingness to reflect on her shortcomings and the sides of her-self the past three years has taught her to love, to hone to her advantage. "We joke around in my friend group that I will burn out and that I have already scheduled it in at twenty-five." She smiles allows her head to dip, reflecting inwards. "As much as I am learning to take time - It scares me how long I will pro long my own time."
Kemppainen finds her-self in board rooms, class rooms, and a creative space of thought all in the same day. "I'm getting better at it. I have amazing people around me who are good reminders to take it slow sometimes."
Her ambition and drive will continue to push her forward. "It is something I have control of. I am the only one who can change it, which is both good and bad. I hope I am strong enough to take care of myself."
In her vulnerability comes great strength and unwavering resolve that is not lost on me. Determined to push her-self and live her life to the fullest, she is diverging and changing her course. Kemppainen is seeking to enter the field of tech to bring human concern back to the center of the agenda and finds herself asking – if not me then who?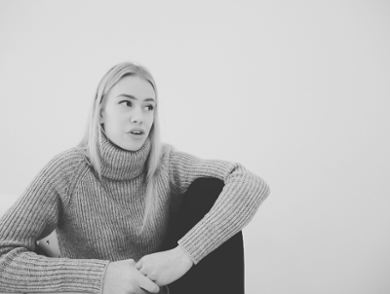 Deconstructing Gender.
At the Institute for Accountability in the Digital Age (I4ADA) she recently worked with Frits Bussemaker and Michel Rademaker to organize an International Summit with the mission of raising the bar for digital accountability. The summit took place at the Peace Palace, The Hague. Considering her recent role I ask her what it feels like her to walk into a room as a woman.
"I have come to think of it (being a woman) as a super-power. It is an advantage to me. Now days I like entering a room as a woman. A year ago I would have said it made me insecure - I would think ok; I have to do double the work as my male colleagues, I have to stay later, work harder, do more. Now days I see it as an advantage to me." Sara finds strength in the amount that has been accomplished by women so far, while recognising the challenges that still lie ahead.
"Women need to jump into that road – If we don't our perspectives won't be represented."
Speaking on the past four months; "They have been a good reminder that there is so much good if you carry yourself with confidence." Having recently worked with two senior male colleagues, she identifies them as pivotal in the support she received from them. With strong reliable references, differentiating experience and a competitive network, the confidence she has in herself is mirrored in how people treat her as she walks into a room. When speaking of how she attained the role of Summit Coordinator she opens the door on her experience working with her boss. "He trusted me, he knew my CV."
What stood out for Kemppainen as she reflects is that "He didn't see me differently". Early within her role she was delegated significant responsibility. Her work ethic and passion for what she was creating enabled her to work side by side on a platform with senior level colleagues. "There are so many encouraging examples", she smiles and looks me in the eye, the experience fresh in her mind and living through the confidence she holds herself with.
Redefining Her Vision
Policy is at the center of Kemppainen's focus. Although she has shifted her course from female empowerment to bringing humanity back to the center of tech, the fundamental parts of what drives her remains the same; "Changing things that are not working and improving them". Although it may sound accessible, Kemppainen is proving that to be at the front of policy change and direct impact is more challenging for young people than ever. "I want to learn things I don't understand." Her change of course towards the tech industry began with Kemppainen identifying one aspect she didn't grasp: GDPR. This opened doors of insight for Sara who says it began with books. "I started eating them up. Tech was one topic I didn't want to put down. At the edge of digitalization and transformation there are a lot of ethical issues not being considered" Fundamentally for Kemppainen, she is driven to make a change and bring fourth her ethical and humanitarian concerns. Kemppainen continues to work with female empowerment and representation through her global network that she established through the G(irls)20 Summit. "Women need to jump into that road – If we don't our perspectives won't be represented."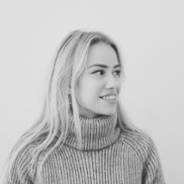 Catch-Twenty-Two
As a student in LUC Kemppainen often pushes herself to remember that the duality of the role she holds as young professional and student is a privilege, But why does she enjoy it? "Being a student is great - because you always have the point of view as a learner". Being able to assume a position of someone who is a sponge to the expertise of others has served Kemppainen well, but she highlights that being a student never invalidates what she has to bring to the table. She too remains confident in the experience and wealth of knowledge that she holds.
There are clear advantages to being a student, and catch twenty two is not something that has made a mark on Sara's vocabulary. According to her it is never a weakness to be seen as a student but instead it fuels her mode of looking at the world with a hunger to understand complex issues.
Sara is an undeniably an outlier across various walks of life and familiar with comment 'I wouldn't have done this at twenty-two'. She recognizes that being at the edge of her cohort is something that "gives me security and reminds me of this privilege". Considering the past three years she admits that assuming and embracing the subject position of student is "something I wish I had embraced more". The finite limitations that being a student is bounded with is something of an untapped resource for those within the role too often being bound by their label.
For now, Kemppainen continues to dedicate her time to the GRE exam in hope of pursuing her masters across the Atlantic next year. But in busy moments and times of uncertainty what keeps the carousel turning? "A lot of people ask me how? It's two things for me. Grab strong coffee and leave your excuses at the door." She identifies that finding happiness in what you practice is key. "This is a marathon. In the long term if you don't like this – you won't help anyone. It's hard to practice"
Kemppainen is critical of new age mentalism, but recognizes that taking care of yourself comes first. For her it comes down to the fact that "We all have the same amount of hours in a day. Its where your priority is. I really don't allow myself to give any excuses".
Without doubt the future for Kemppainen is bright and as she moves forward she will continue to hold a beacon of light, illuminating a path of possibilities for those who will come.
Read More on Students and Alumni of Leiden University College The Hague Here