Annelien Bouland on NPO Radio 1 about a TV series on women in Senegal
Annelien Bouland, PhD candidate at the Van Vollenhoven Institute for Law, Governance and Society, was interviewed by VPRO Bureau Buitenland (NPO Radio 1) about the Senegalese TV Series 'Mistress of a married man' ('Maîtresse d'un homme marié').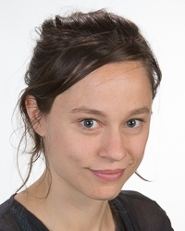 The much debated series discusses themes as infidelity and divorce and that shocks part of the country. The Islamic NGO Jamra recently filed a second complaint against the series with the Senegalese audiovisual watchdog, stating that the series promotes 'verbal pornography, obscenity, adultery and fornication.'

The interview was broadcasted on June 28, 2019, 19.00 – 19.30 and can be listened to here. Annelien Bouland's PhD research explores how Senegalese women try to realize their perceived marriage, divorce and post – divorce rights.