Humans and animals: how is their relationship defined?
Speakers from all over the world offered their interesting views on the relationship between humans and animals during the LUCAS Graduate Conference, based around the central theme 'Animals: Theory, Practice, and Representation'.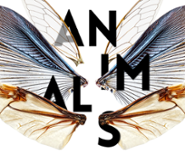 Animal studies
This year, the Graduate Conference of the Leiden University Centre for the Arts in Society (LUCAS) focused on a highly relevant and current topic: the study of animals in its broadest sense. This field of research, animal studies, is receiving more and more attention due to the increasing environmental crisis, ecological themes and the moral debates on exploitation by human activities. The aim of the conference is to reflect on relationships between humans and animals in order to research how these relationships are defined.
Lisanne Wepler, one of the organisers, explains why they've chosen this theme: 'The subject of 'animals' is socially very important and interesting; ultimately it affects everyone in one way or another. The subject ties in with new ideas about environmental protection and our own consumer behaviour, and it is about our relationship with our "fellow beings".
The conference at the Rijksmuseum Boerhaave covered a wide range of subjects. By approaching the subject from different angles, a substantively strong and at the same time educational program was created, for both scientists and museum visitors present.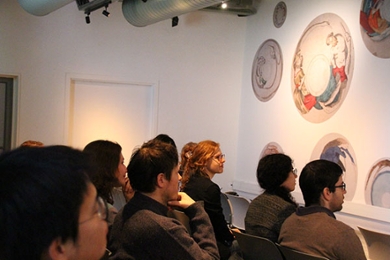 The conference started with the keynote speech 'The dark side of dairy'
by Dr. Tobias Linné. The verb 'to milk', for example, means 'to exploit'. And while milk is often associated with purity, health, and femininity, Linné brought to light how milk also symbolises the exploitation (of bodies) and white superiority.
This was followed by presentations by Ph.D. students about, among other things, overfishing in the Netherlands and the artificial 'wild' nature of the Oostvaardersplassen. It resulted in interesting food for thought: under what circumstances can we justify human-animal relationships as mutual companionship or is it simply another form of human cruelty.
On the second day, Prof. Robert Felfe in his keynote speech spoke about the spaces in which we live together with animals and how this cohabitation came about. By showing examples throughout all times of art history – from the Italian Renaissance to contemporary photography – he showed this relation. The embodiment of animals, he says, actively and continuously influences our understanding of animals, instead of what they really are.
A recurring theme was, therefore, animal's agency: to what extent can animals claim their own space? And what space are we willing to give them? Are there other ways for people to tell stories about and from animals? These are all fascinating questions to which Ph.D. students sought answers in their presentations. Their findings will be compiled in the Journal of the LUCAS Graduate Conference.
Space for everyone
The conference was organised by Ph.D. candidates from the LUCAS institute. This year's conference was organised by Zexu Guan, Sophia Hendrikx, Ali Shobeiri, Lisanne Wepler (postdoc), Céline Zaepffel, en Jiyu Zhang. For a year and a half, they worked together to make sure the event went smoothly. They managed to enthuse the Boerhaave Museum as a partner and host institute and received a grant from The Kremer Collection.
An important part of academic work is organising conferences, writing abstracts and giving lectures. The LUCAS Graduate Conference was a good and educational exercise for all people involved, from organisers to speakers and panel leaders', confirms institute manager Ylva Klaassen.
During the two days, it was clear how varied the conference was: speakers from different backgrounds and academic visions got to speak. 'We received very nice compliments from the participants,' says Wepler, 'namely that the atmosphere during the conference was very pleasant. It was a safe place, with a lot of room to ask questions and express opinions.'
Every two years, Ph.D. candidates from the Leiden University Centre for the Arts in Society (LUCAS) organise the Graduate Conference. Leading scientist are invited as keynote speakers and young researchers are given a platform to present and exchange ideas in an international and interdisciplinary environment.
Images: Suzé Klok
Text: Suzé Klok, Lisanne Wepler, Jiyu Zhang