King's Speech trending topic at Wijnhaven
This year the King's Speech, read out loud by King Willem-Alexander, was analyzed live again at Leiden University. Scientists, students, and even a hat designer came to discuss the ceremony after the speech.
At the Wijnhaven building in The Hague Gerard Breeman, professor of public administration (University of Leiden), thought the King's Speech of this year rather old-fashioned. 'A lot of sentences were woolly and had no actual meaning, so without stating something about the practical consequences. Besides that, a lot was said about historical moments such as the liberation and the year 1918.'
More proportionate than other years
Breeman analyzes the King's Speech every single year: he compares the speeches on duration, content, and language. This year, he found out that the policy areas were discussed more proportionately than in earlier years. Every ministry seemed to have gotten its moment of fame. Especially the subjects of education and culture got more attention. Besides that, it became clear that international relations, macroeconomic matters, and the military received a lot more attention in the King's Speech than they received in the actual coalition agreement.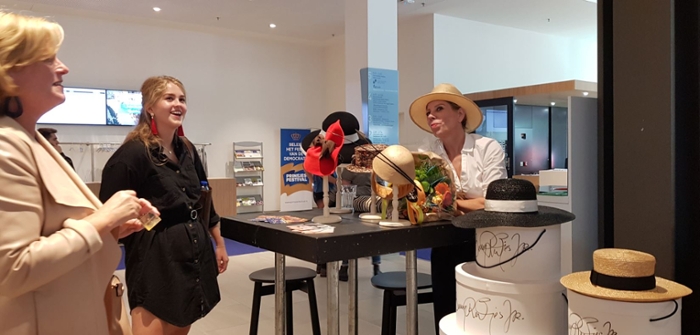 Hats
As for the rest, the contents of the King's Speech were not the only topics of conversation during the event. The third Tuesday of September is also about style. Someone who can tell a lot about that topic is Berry Rutjes, a famous hat designer. This year she made 9 hats for the guests of the ceremony. A student asked whether these hats are being declared. Upon which Rutjes answered: 'No that does not happen, at least they never ask me to write out a receipt'.
Ceremonial role
Historian Bert van den Braak (Montesquieu Institute) came to the event to tell those present something about how the tradition of Princes Day originated during the Batavian Republic, how the Royal House continued that tradition, and how Queen Wilhelmina received the golden carriage as a present from the citizens of Amsterdam in 1898. Especially the ceremonial role of the king during the reading of the speech had a few confused looks with the international students as a consequence. Van den Braak then explained to them: 'Until 1848 the head of state could decide for himself what he wanted to read out loud. Afterward, it was the cabinet that decides the text of the speech and not the king, so you cannot judge him on what he says.'
Tradition
'I hope this event will become a tradition' said Erwin Muller, the new dean of the faculty of Governance and Global Affairs. You could see that he enjoyed the debate. 'The location of this campus is a very unique one, with the House of Representatives of the Netherlands and a lot of international organisations around the corner. With events like this, we like to make a connection between academic knowledge and the political work in the field.'