Leiden Law School hosts PhD Training for human rights researchers
The annual PhD training of the Netherlands Network for Human Rights Research (NNHRR) took place on 7 and 8 June at Leiden University.
20 junior members of the NNHRR attended several lectures and workshops on issues ranging from critical legal research to the balance between academic integrity and societal engagement.
More practical trainings on human rights databases and reference managers were offered by the Leiden Law Library. The participants profited from the insights and experience of acknowledged academics from around the country.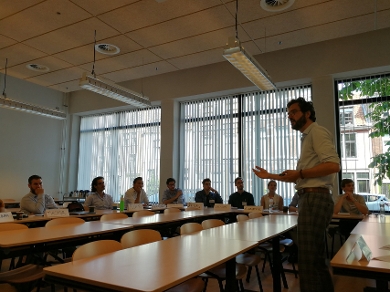 Leiden University staff had a strong presence, including the Dean of the Law Faculty, Joanne van der Leun, who gave a workshop on interdisciplinary research.
The event was organized by Mariana Gkliati, Kristel van Kruisbergen, and Titia Loenen, on behalf of Leiden University, and Marta Bo and Karlijn Dijksterhuis on behalf of the NNHRR.