Study association LBC had most students fill out National Student Survey
Students from the Biology programme have completed the most surveys of the National Student Survey (NSE) of all Science students. This is what Assessor Bernice Dekker announced on behalf of the Science Faculty Board on 22 March at the Science Club.
Feedback for study programmes
In the NSE, students give their opinion on all aspects of their education, for example the curriculum, teachers, teaching methods and communication. With the results from the NSE, the university can identify which aspects are going well and which need improvement.
Cakes for students
The Faculty of Science values ​​the judgment of its students with which they can continue to improve the study programmes. The faculty had therefore promised concrete acknowledgments: through the study associations, students would be treated to cake at a faculty response rate of 25%. This percentage was well surpassed: 40 percent of the Science students completed the NSE in 2018. The average for the entire university was 33 percent. Science achieved the highest response rate of all faculties, according to assessor Bernice Dekker. 'We can be proud of ourselves!'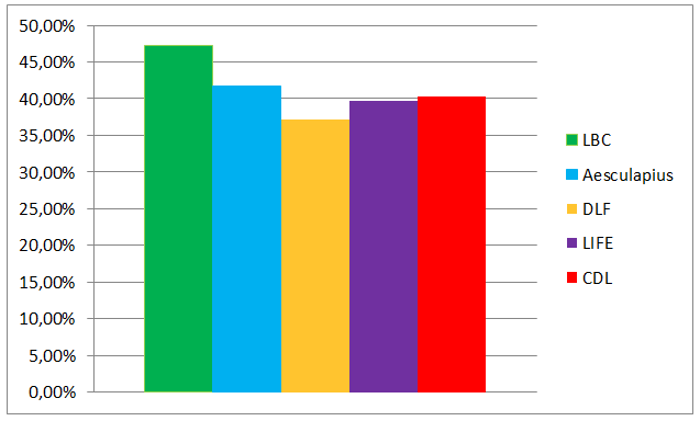 Battle of the study associations
The five Science study associations are also committed to having as many students as possible fill in the NSE. They went to lectures, e-mailed their members and deployed their social media channels. For a long time they went neck and neck in the battle for the highest response rate. The Leiden Biologists Club (LBC) eventually reached 47 percent, leaving Aesculapius (42 percent), Chemisch Dispuut Leiden (40 percent), LIFE (40 percent) and De Leidsche Flesch (37 percent) behind them.
The LBC receives a contribution from the faculty for a sports activity to their choosing. During the presentation at the Science Club, the LBC board members were pleasantly surprised. 'We are very excited that we have been able to motivate so many students this year to fill in the NSE! In this way we all contribute to the quality of education! ', the Leiden Biologists reacted. 'We will use the prize to organize a sports activity for all LBC members. Maybe bowling?'