Bachelor and Master Speckmann Awards 2018
Dominique Brommers, Lilly Brouwer, Annemiek Buijze and Kyra van Meijgaarden were granted the Bachelor Speckmann Award for their report 'Community of Healing: Pentecost Revival Church' (supervisor: Nienke van der Heide). Alumna Louise Nisbet received the Master Speckmann Award for her thesis ''Alright, my baby, you stay safe now'': Managing violence, safety, and community in a New Orleans project, pre- and post-Katrina'' (supervisor: Peter Pels).
Award for best Veldwerk NL 2018 report
What is the role of the Pentecost religion on the life of the congregation? For three weeks, CA/DS students Dominque Brommers, Lilly Brouwer, Annemiek Buijze en Kyra van Meijgaarden submerged themselves in a Ghanaian community in Amsterdam South-East. They concluded that a sense of community within the church community goes hand in hand with the pursuit of 'self-improvement' and 'healing', in both spiritual and physical form.
The jury, consisting of Bart Barendregt and Metje Postma, praised the depth of this study and the very accurate descriptions of the services and events in the church. "It is a particularly clearly written and systematically elaborated report, in which we especially want to praise the consistent quality of the report".
Award for best Master thesis 2018
Alumna Louise Nisbet received the Speckmann award for her Master thesis. She conducted three months ethnographic research on the resilience and rebuilding of a public housing development project in the aftermath of Hurricane Katrina. It is a story of Harmony Oaks, a mixed-income neighborhood in Central City and a large Afro-American community. The jury praised her for an excellent piece of writing, theoretically thorough and often deeply engaging. But it's also outstanding in its reflection on her encounters with different members of the local population.
''Her account of a community and especially her bravery to continue working in and on a community that so many outsiders had warned here to best stay away from, has resulted in a multi-layered story in which she even turns the anthropologist herself in an object of critical study''.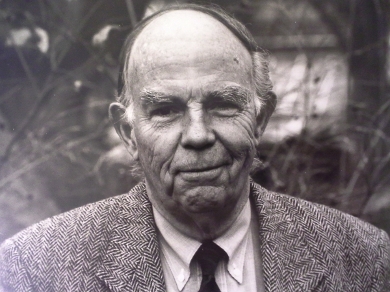 Annually the Institute of Cultural Anthropology and Development Sociology awards the Speckmann prize for the best Fieldwork NL report from a bachelor student, as well as the most accomplished master's thesis.

This tradition started in 1993. The prizes are named after Professor dr. J.D. Speckmann (1928-1997), who taught empirical sociology with a special focus on field research.
For more information about the Speckmann Prizes, see Prof.dr.J.D. Speckmann prize.