The 'Boys von Schöningen' honored in book
For more than 25 years, archaeologists have worked at the site of Schöningen, in Germany, where many spectacular rare finds have been excavated. To honor the tireless men and women, the photo book "The Boys von Schöningen - Eine Ode" was published by long-term participant prof.dr. Thijs van Kolfschoten.
The Schöningen excavation
For more than twenty-five years the remains of the region's oldest history have been excavated at the Schöningen opencast lignite mine. Twenty-five years of excitement, disappointment, arduous work, enthousiasm, and passion. The excavation crew have shovelled, collected, and above all: substituted sediment by air. The past transformed into finds and memories, and the sediment layers, a kaleidoscope of colours, replaced by air: the final destiny of the Schöningen excavation.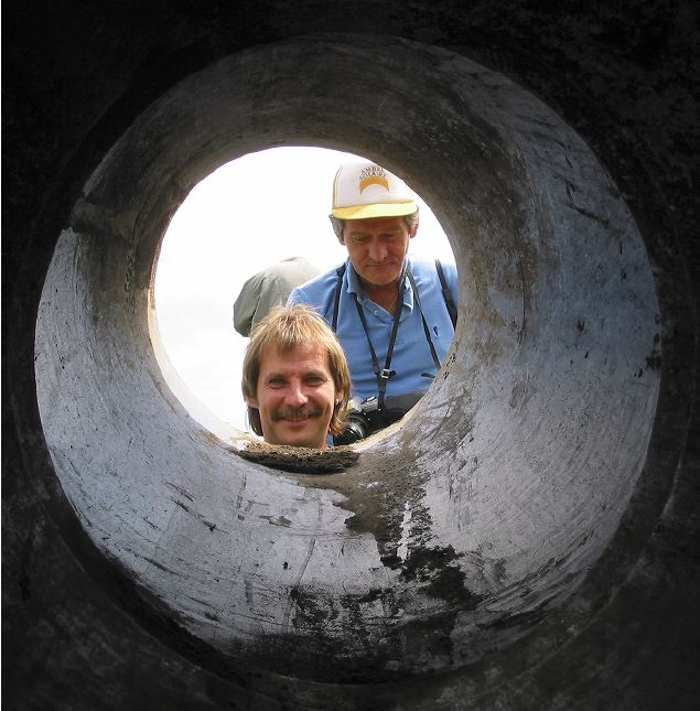 Palaeolithic hunters
To excavate means breaking into the past, interfering with eternity, but it affords us a glimpse at our remote ancestors, who lived on a lake shore, and conjures up a faint image of the Palaeolithic hunters, butchers, and gatherers, the skilled toilers who were one with nature. What one finds are fragments of horse skeletons, a bone that indicates the presence of a sabretooth cat, or a gigantic tusk of the extinct straight-tusked elephant.
Unravelling prehistory
Six men who have devoted their lives to unravelling prehistory work in Schöningen, with passion and patience. Some of them have done this for more than twenty-five years now, day in day out, and for the greater part anonymously. These men occupy centre stage in this book, which presents an impression of the past twenty-five years. A fragmentary picture with photos, text fragments, and thoughts of the crew, incomplete and scattered, like the finds from Schöningen. But with a beauty that reflects that of the Schöningen excavation.