Bernhard Rieger new professor of European History
Bernhard Rieger leaves University College in London to research European History after 1945 at Leiden University. He will start as professor of European History on January 15th 2018.
European identity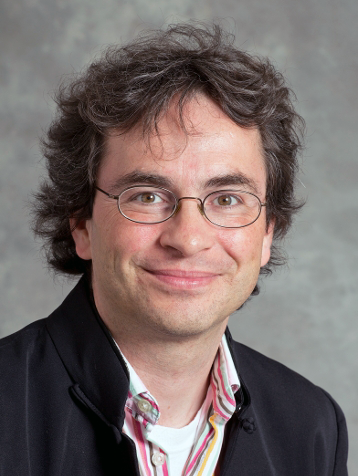 "I'm interested in how Europe has been defined in the 19th and 20th centuries", says Rieger. "What have Europeans regarded as their distinguishing features and how have these self-definitions changed over time?"
In times of Brexit, active debates about closing borders and national identity being a trending topic in politics (look at Trump, Wilders or Baudet), research into European national identities is crucial, according to Rieger. It's how we are able to explain relations between countries and the dynamics that drive political processes. "It's crucial because", according to Rieger: "the stronger a sense of togetherness in Europe, the less likely it is we'll have political or military conflict."
The comparative perspective
So far, Bernhard Rieger's research has covered (among other topics) European concepts of modernity, cultural similarities between Britain and Germany and how the Volkswagen Beetle was able to transform from a Nazi Germany project into a much-loved global icon. Rieger often uses the comparative perspective to examine differences and similarities between nations. Currently, Rieger is researching how unemployment and social policy have stoked inequality and insecurity, a trend he considers a pressing problem in contemporary society.
Coming to Leiden
Rieger is excited to continue his research and teaching in Leiden. "So far I have been struck by the friendliness of people I have dealt with", he says. "I hope to establish close and cordial relations with the people in my department as well as with scholars from neighbouring disciplines soon."

Aside from continuing his research, Rieger will also teach the undergraduate level at Leiden University. He says: "I look forward to getting to know the undergraduates and postgraduates that study in Leiden. I have not taught in the Netherlands before and am rather curious about the intellectual, cultural and political agendas that exercise students here."