Leiden University's Learners around the World
The United Nations' fourth Sustainable Development Goal (SDG) aims to "ensure inclusive and equitable quality education and promote lifelong learning opportunities for all". The Centre for Innovation at Leiden University feels the responsibility to tackle this need. Our mission is to drive innovation and help with the response to major national and global problems, by educating and inspiring people into action. We believe it is the university's duty to share the experiences gained in the educational and research fields, not only with our own teachers and students, but also with those further afield. We are therefore actively seeking to share our knowledge with people around the world and one of the ways we do this is via our Massive Open Online Courses (MOOCs).
The Centre for Innovations' Online Learning Lab has started to collect stories from our online learners from all Leiden University MOOCs, to better understand how they are using our educational material and what impact they have on their ambitions, career or academic prospects, and the environment. The collection of these learner stories are projected on an interactive online map of the world called Learners around the World. This website is meant to inspire others and show what open access learning can do to impact personal lives around the world. There are also examples on how MOOCs can lead to fuel further educational aspirations.
" Leiden University: you are one of the reasons I will keep going after my dreams"
In a story shared by Dang Kim Khu from Vietnam, he revealed, "As we are a developing country and I am a young and enthusiastic surgeon, the course will help me to improve the care of kidney transplantation recipients". In another example, Nour Mohamed Ibrahim Ali explained, "I've been working in the field of international taxation for almost a year now and I found that Leiden University's Rethinking International Tax Law Course has added many academic perspectives in my professional practical life as it introduced me to many cases regarding tax restructuring in the EU such as Apple and Amazon, and it added value as it introduced me to many real life cases in the field."
Ruud van Soelen applied the knowledge he learned from the course 'Federalism and Decentralization' in his work in Mali. Ruud states, "Leiden University's MOOC provided me with a good basis for an analytical framework that I use in practice in Mali. Decentralization processes and government structures go hand in hand with the development path of Mali, especially regarding governance. In my daily work in the field of youth employment, I try to integrate the dynamics of governance with my work by using the in-depth knowledge of the course and my experience in context."
Similarly, Hazem Ahmed from Egypt asserts about the course International Law in Action: "This course made me believe in a better world where protecting global values such as peace and justice, and standing for important issues such as human health and protecting the environment is a very challenging, yet attainable goal that people should work together to achieve. Leiden University, dear instructors at Grotius Centre, you are one of the reasons I will keep going after my dreams."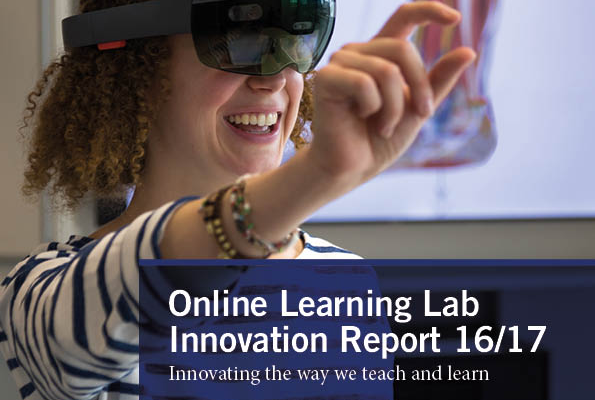 The Learners around the World website has been launched together with the new annual innovation report 16/17 by the Online Learning Lab. The report is meant to inspire conversation and thinking on how we can do better to serve our students and teachers on campus and beyond. The personal learner stories serve as a nice starting point for this conversation.