A deeper understanding of Brazil
This year, the Chair of Brazilian studies celebrates its 20 year anniversary. The chair invites professors from Brazilian universities to come to Leiden, where they share their knowledge of Brazil with students. For its anniversary, Leiden welcomed five (former) holders of the chair. "People from all over the Netherlands came to my courses."
Learning from each other
The professors holding the chair participate in conferences and teach two classes. Arlindo Villaschi thinks that both professors and students benefit from these classes. Students get to have a deeper understanding of Brazilian culture, while the professors get a great opportunity to interact with different students and cultures in the classroom. Ester Limonad echoes that sentiment. She said it forced her to get acquainted with Dutch students, who tend to be more reserved at the start of a course than their Brazilian counterparts. However, she was happy to announce that by the end almost all students loosened up. She calls it very rewarding to teach a diverse group of Dutch students, some of them coming all the way from Utrecht, Rotterdam and even Breda to join her classes.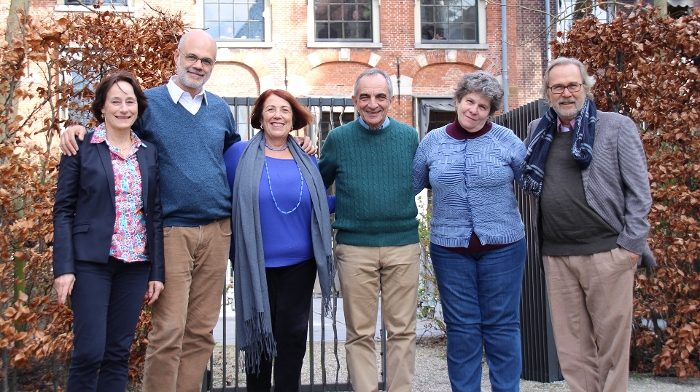 A visit to Brazil
The chair has very practical benefits as well. The exchange programme between Leiden University and Santa Catarina University, where Maria Lucias de Barros teaches, has been expanded because of the chair. Several of Heitor Frúgoli's students already wanted to visit Rio de Janeiro, and since one of his classes was on that city, he was able to give them lots of inside information. And for Arlindo Villaschi the chair connected with him in a very personal way: two of his students went to Brazil and one of them even visited his hometown and his house!
Looking into the future
Looking back on the past 20 years, Marcos Costa Lima says that the chair has strengthened Dutch-Brazilian relations. By exchanging people and knowledge, the Dutch have learned more about Brazilians and Brazilian culture and vice versa. The former chairs all hope that the chair is able to strengthen this relationship even further in the coming years, hopefully leading to more Dutch people visiting Brazil. When asked about the future of the chair they answer in unison: another 20 years would be great.