Pop-up restaurant Happietaria opens its doors
You can eat for charity in 2017 at Happietaria in Leiden. This pop-up restaurant, located in the New Energy building, is run by volunteers from different Christian student associations.
All the income will go to the charity Tear in Bolivia, an organisation that works to prevent domestic violence and to offer victims psychological support. The restaurant is run by volunteers, most of whom are members of one of Leiden's christian student associations. The culinary experience is provided by different head chefs, who volunteer to cook for one or more days.
Students organise Happietarias in different cities. The first one opened in 1993 in Rotterdam. This year there are eight Happietarias that support a range of charities. Tilburg, for example, is supporting vulnerable people in India and Groningen is gathering funds for education in Sudan.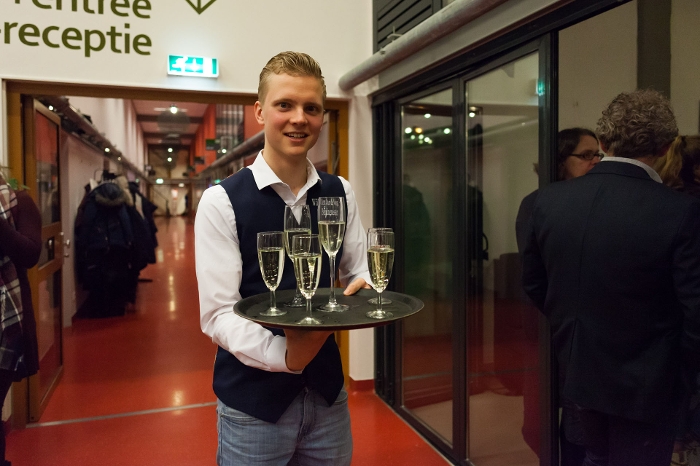 Happietaria has a main menu and a changing daily menu. The daily menu, that goes by the name of 'Save the day', is based on food that supermarkets would otherwise throw away because it has passed the sell-by date.
Happietaria Leiden was officially opened by Carola Schouten, Member of Parliament for the Christian Union. Schouten herself organised a Happietaria when she was a student, so she knows from personal experience that it involves a lot of hard work.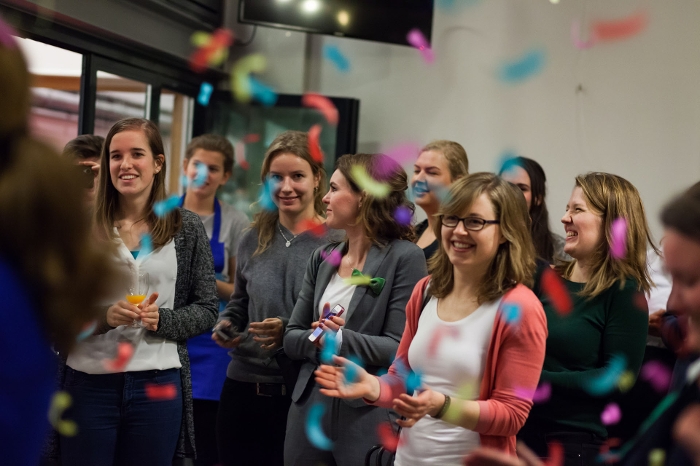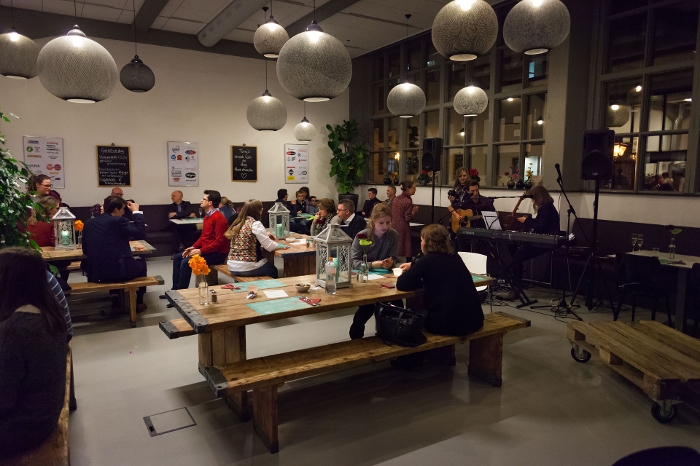 Practical information
Happietaria is open on weekdays until 24 February. This pop-up restaurant is located in the Neuw Energy building, 3e Binnenvestgracht 23, Leiden). You can make a reservation via the Happetaria website.