Introducing: Anaïs van Ertvelde
Anaïs Van Ertvelde is a PhD candidate at the Leiden Institute for History. She is working on a thesis that investigates the cross-Iron Curtain impact of the UN International Year of Disabled Persons (1981).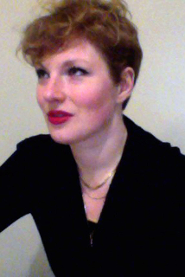 After completing my BA in history and political science at the University of Ghent (Belgium) with a research project focusing on eugenic theories and practices in the interbellum, I obtained an MA in History from that same university (2010, cum laude). I graduated with a dissertation on the evolution of the women's movement, which was awarded the Johanna Naber price for the best thesis in the area of gender history in Belgium and the Netherlands. Subsequently I moved to the Netherlands to obtain an MA in gender studies from Utrecht University (2012, cum laude). Driven by my interests in the history of the body, social movements, heritage and historical representations, gender and disability, I was engaged as the Dutch speaking coordinator of Sophia, the Belgian Gender Studies Network. For several years I worked on the cusp between academia, civil society and policy making.
However, the desire to do research became too pressing and lured me away to Leiden University where I am currently a member of the ERC funded Rethinking Disability research project. My PhD thesis (2016 – 2020) intends to test the hypothesis that the IYDP or International Year of Disabled Persons (1981) and the subsequent IDDP or International Decade of Disabled Persons (1982-1993) brought forth a paradigm shift in the way government agencies on the international and national level, disability organisations and people with disabilities themselves conceive of and deal with disability. A shift that is intricately linked to broader social, economical and political evolutions in the last quarter of the 20th century such as increasing global interactions, the evolving cold war context and the advance of neoliberalism. In order to demonstrate this, I will make use of an innovative cross-Iron Curtain analysis and focus on three local case studies and their global entanglements: Belgium, Poland, and Canada. Countries whose ideologies and practices reflect different degrees of state provisions and state influence, and different traditions of social policy making.