Blue bra graffiti: masterclass Bahia Shebab
Egyptian artist Bahia Shebab will give a masterclass in Leiden on 13 December. She is one of this year's laureates of the Prins Claus Award and has become known for her subversive graffiti. Judith Naeff, lecturer in Cultures of the Middle East, introduces Shebab and calls on students to register for the masterclass.
What makes Bahia Shebab (1977) special?
'She belongs to a group of young secular activists who played an active role in the Egyptian revolution of 2011. In a repressive society, a protest slogan in the public arena is of great significance. Shebab sprayed a series of graffiti in the streets of Cairo containing the word 'no'. The series also featured a blue bra in reference to the riot police tearing a woman's clothes off, revealing her bra. This image has become iconic of the violent repression of the protests.'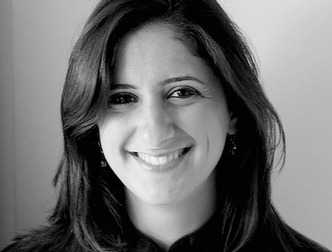 The regime from 2011 has gone, clearing the way for another repressive regime. To what extent is Shebab free to do as she wants now?
'I don't know and that is precisely the question we want to ask her at the masterclass. Since the revolution of 2011 and the fall of the regime, graffiti has become more dangerous and less is appearing. Shebab works at an American university in Cairo and thus doesn't work for the Egyptian government. She is also an art historian. In her work she mixes the history of Islamic art with contemporary Arabic politics. It can be seen on the street and in museums. I want to know how she looks back at her work and which role she sees for herself now.'
What is your role in the masterclass and how does it link to your research?
'My students and I are preparing questions for Shebab. I also teach an introduction to the visual culture of the Arab Spring. We look at examples of graffiti, videos, posters and cartoons that played an important role because they managed to sway public opinion. It was the graffiti saying 'The people want to topple the regime' in the city of Deraa that sparked the civil war in Syria. I have studied cultural expressions in Syria, Lebanon and Egypt. In the masterclass we will analyse the imagery: which metaphors are used and which cultural references made? There are often several layers. Shebab references classical Arabic calligraphy, but others use icons from popular culture, nationalist symbols or portraits of martyrs.'
How can students register for the masterclass?
'Send a letter to lucis@hum.leidenuniv.nl explaining why the masterclass fits your studies and interests. The deadline is 9 December. I will send the student participants a couple of articles in preparation. It promises to be an exciting session with a most inspiring guest.'
(LvP)