Book: The Colours of Energy
Huub de Groot is one of the 55 authors for the book The Colours of Energy. The book consists of Essays on the Future of Energy in Society in which leading energy thinkers explore the future of energy in society.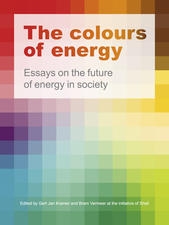 In 36 provoking and inspiring essays, they question established truths and chart possible paths towards a more sustainable future. They share their insights on how to provide energy to an increasingly affluent and growing world population within the boundaries of our planet.