Thinking 'out of the box' at the Honours College Law
Professor of Sociology of Law Maartje van der Woude has been appointed as the new Director of the Honours College Law (HC Law). She will succeed Sjoerd Douma on 1 January 2017. HC Law is one of the faculty expertise programmes of the Honours College that is open to students studying one of the law programmes or criminology.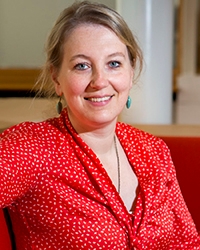 HC Law is aimed at ambitious, enthusiastic, curious and motivated students who want more of a challenge in their studies. An Honours student has a broad academic interest and is willing to look beyond the boundaries of their own degree programme. Maartje van der Woude, initiator of the Leiden Socio-Legal Studies (LSLS), is certainly an example of someone who is keen to look beyond the boundaries of her own discipline. This makes her an ideal candidate to be the new Director of the Honours College Law.
What do you believe the strength of HC Law to be?
'When I was studying law and criminology I took part in the honours programme running at that time, and I remember how wonderful it was to be able to think "out of the box". HC Law offers students the opportunity to get involved in issues that are not addressed, or only very briefly, in the regular programmes. By doing so it contributes to enriching, advancing and broadening their knowledge and skills. Although this is a huge plus on a CV, it is even more important that HC Law provides motivated and ambitious students looking for a greater challenge with the opportunity to develop further and make the very most of their time as a student.'
You are Professor of Sociology and Law. Will you be adding certain accents to the HC Law programme?
'Legal sociologists are by their very nature interested in everything that occurs outside the box of legal logic and use various empirical research methods when studying such issues. Since an important goal of the honours programme is to teach students to look beyond the boundaries of their own discipline, I see it as one of my principal tasks to ensure that the courses offered in HC Law also reflect this goal and in particular that students understand what the added value is of such a perspective. In the context of HC Law, I can therefore imagine that it is desirable that all students follow a compulsory course in Socio-Legal Studies.'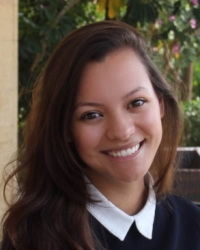 Lineke Schrijver - Law: 'The Honours College Law offers the unique opportunity to discover courses that you don't get in the regular programmes. One example is human rights. I am currently doing research into women's rights in Europe and Asia. Highly topical and really interesting! If you are looking for more depth and challenge in your studies I can definitely recommend HC Law.'