Record number of international students join introduction week
From Afghanistan to South Africa: 1,144 international students, including refugees from Syria, are taking part in the Orientation Week Leiden.
Students from all corners of the world
The students come from 75 different countries. The largest group is the Germans, says Freek Carstens one of the organisers of the Introduction Week Leiden (OWL), but more and more students are coming from such countries as Brazil, Nigeria and conflict regions like Afghanistan and Syria. And there are also Dutch students who are taking an international master's.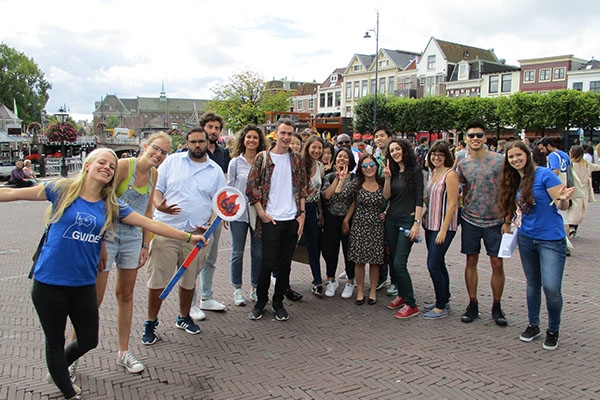 'How to be Dutch' day
The programme has become more professional and now offers attractive activities such as a watersports festival, is how Karsten explains the increase in the number of participants. Students are also realising more than ever that an introduction week is the quickest way to get to know one another. In just a few days they find out about the student associations, cafés, museums and of course their own faculty and programme. And then there's the 'How to be Dutch' day, with a crash course in Dutch language and culture. There will be an article on the website on 31 August featuring this course and interviews with some of the participants.