Disaster Relief Funds
On Thursday 30 June Janet van de Bunt will defend her doctoral thesis entitled 'Disaster Relief Funds'. The defence will commence at 16.15 hrs in the Academy Building of Leiden University, Rapenburg 73. The supervisor is Professor A.G. Castermans.
Disasters and liability law
When disasters occur that are the result of actions by third parties - for example the fireworks disaster in Enschede, the outbreak of legionellosis in Bovenkarspel or the shooting incident in Alphen aan de Rijn - liability law regularly falters and victims are not compensated for their loss or only receive compensation after great delay. One reason for this could be the insolvency of the offender or the long duration of the legal proceedings. In some cases the authorities decide to set up a disaster relief fund to compensate the loss of victims. But do these disaster relief funds function properly? And does the Dutch government have a duty to set up such a relief fund?
The role of disaster relief funds
The central question of the thesis is what role do government-funded disaster relief funds in the Netherlands have in the settlement of damages in the aftermath of a disaster. The thesis focuses on disaster relief funds from the perspective of liability law. Van de Bunt investigates whether such disaster relief funds can tackle the problems of liability law which also has certain functions, for example recognition and prevention. She investigates whether disaster relief funds retain these functions of liability law and also looks at the duty of the authorities to set up disaster relief funds. She sees points of reference for such a duty in the right to life and the right to a trial within a reasonable time (Article 2 and Article 6 of the European Convention on Human Rights respectively).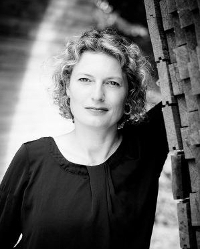 Lessons for the future
Janet van de Bunt studied four disasters and the related disaster relief funds: the outbreak of legionellosis in Bovenkarspel, the fireworks disaster in Enschede, the dike breach in Wilnis and employees who are the victim of asbestos exposure. What lessons do they have for disaster relief funds in the future? By setting up a disaster relief fund in a certain way, problems can be avoided in liability law concerning insolvency and the long duration of proceedings. For example the regulation of loss compensation could lead to a faster process and lower execution fees. Depending on its structure, the functions of liability law could be fulfilled by a disaster relief fund. Van de Bunt concludes her thesis by outlining a legislative proposal to set up a general disaster relief fund by the government, which would meet the obligations arising from the European Convention on Human Rights.