North Wales Botany Club Trip 2016
Between the 29th of April and the 2nd of May 2016 the Botany Club went on its annual excursion. This time, the theme was alpine and arctic plants and their ecology, and (peri-) glacial processes and features. Where better to search for arctic/alpine plants and experience glacial geomorphology than in North Wales?
The club followed in the footsteps of Charles Darwin who visited this area in 1831. One aim of the excursion was to search for and find following Saxifraga oppositifolia, a small purple flowering plant capable of withstanding cold temperatures and low light levels.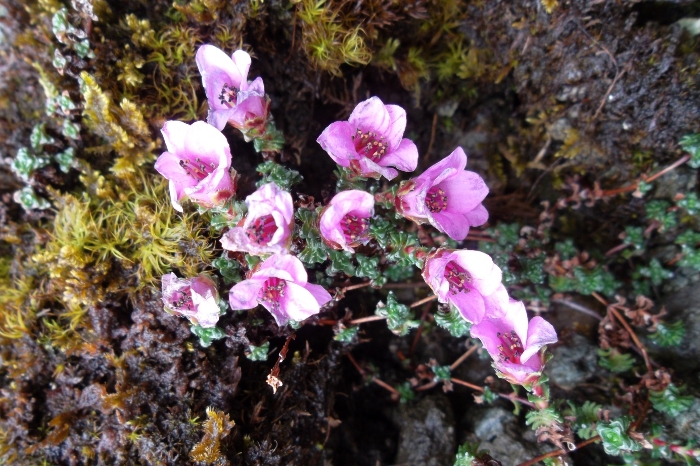 In the event the group experienced some extremes too with snow, ice and arctic winds later followed by very heavy rain. In the National Snowdonia Park the group ascended Moel Siabod scrambling in deep snow, was almost blown off Snowdon, and climbed the Glyders which were covered in snow and ice via Cwm Idwal and Devil's Kitchen to gain a bird's eye view of Anglesey from Glyder Fawr. It was amongst the boulders on the back wall of Cwm Idwal that one of the group's missions was accomplished – the little purple flower was found.