Introducing: Oran Kennedy
Oran Kennedy is a PhD candidate at the Leiden University Institute for History. His research focuses on slave refugees in the northern United States and Canada, 1800-1860.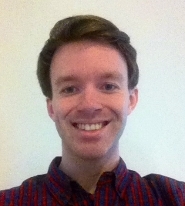 This research project adopts a social historical approach to examine slave refugees in the northern United States and Canada between 1800 and 1860. During the Age of Revolution, the landscape of freedom in North America changed dramatically. Although the northern states gradually abolished slaves, they remained subject to the federal Fugitive Slave Acts of 1793 and 1850. The rights of southern slave owners to recapture their slave property was protected by federal law.
In Canada, slavery was gradually abolished over the same period and completely prohibited after 1834. For the most part, slave flight was typically characterized by refugees from the South escaping to the northern states and Canada. In practice, however, slave flight in nineteenth century North America was a much more complicated phenomenon. While it was most often prompted by the threat of forcible separation from one's family, this was not always the case.
Oran Kennedy's research will shed new light on the following four topics: the motivations behind slave flight to the northern states and Canada; the escape networks which aided slave refugees during their escape; refugee settlement processes; and the impact of slave flight on local, national, and transnational discussions on slavery.
This project's transnational perspective is especially useful for developing a new typology for 'freedom' in nineteenth century North America. This project distinguishes the 'semi-legal' freedom experienced by refugees in the northern states with the 'legal' freedom experienced by refugees in Canada. Slave refugees who escaped to the northern states remained under constant threat of recapture by their owners and endured racial discrimination from most northern whites. Yet northern state governments obstructed efforts to reclaim runaway slaves and some sympathetic whites resisted the efforts of kidnappers and slave catchers.
In Canada, slave refugees were protected from recapture and extradition but still encountered racial prejudice on a daily basis. In political, economic, and social arenas, refugees were subjected to discrimination and isolation. White Canadians held similar racist attitudes to white Americans and became increasingly hostile to the arrival of refugees. For many ex-slaves, Canada provided refuge from slavery but never became their home. Following the Civil War and emancipation in the United States, many refugees left Canada in search for their families and loved ones. This project should prove relevant to contemporary discussions on migration and global refugee crises.
Oran Kennedy's research is part of dr. Damian Pargas' NWO Vidi project Beacons of Freedom: Slave Refugees in North America, 1800-1860.