David Fontijn made Professor of the Archaeology of Early Europe at Leiden University
Congratulations to David Fontijn, who has been recognized by the University with the title of full Professor of the Archaeology of Early Europe.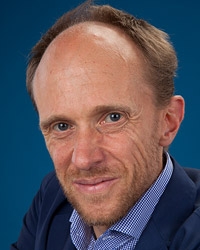 Professor Fontijn's research focuses on the European Bronze Age and Early Iron Age, in particular on the exchange and deposition of metalwork, and on the archaeology of so-called "ritual" landscapes.
His work typically draws on adjacent disciplines, such as anthropology, sociology or natural sciences, and his approach to research is innovative and non-conventional.

Professor Fontijn's current research focus is his VICI project Economies of Destruction. The emergence of metalwork deposition during the Bronze Age in Northwest Europe, c. 2300-1500 BC.
The project, with an international team, will kick off in September 2015.

The Professorship Archaeology of Early Europe strengthens the profile Global Interaction of People, Culture and Power through the Ages. It emphasizes the international nature of Professor Fontijn's research, and his reach beyond western Europe.

In conferring this title, the university recognizes Professor Fontijn for his international scholarship and for his success in the acquisition of funding.
At the Faculty, it will be seen as a well-deserved promotion for an inspirational teacher, an excellent researcher, a committed Board member and a truly fine colleague.
Our warmest congratulations to Professor Fontijn.