Archaeological fieldwork in Central Nicaragua, summer 2014
This coming June and July, excavations will continue at the Aguas Buenas archaeological site.
Potentially the largest prehispanic site documented so far in Nicaragua, Aguas Buenas has been the focus of field research since 2011. The site is unique in the archaeology of Central America for its architectural features and extraordinarily high amount of mound structures. As such, the site is excavated in order to reveal its occupation, the history behind its gradual build-up, and the variability between mounds in form and content. Alongside the ongoing excavations and surface surveying, the project also investigates contemporary heritage practices in Juigalpa and its surrounding region.
Located near the contemporary Nicaraguan town of Juigalpa, Aguas Buenas will be worked on during the months of June and July 2014. The international project team will consist of participants from the Netherlands, Nicaragua, the United States and Canada and is open to a limited number of motivated Leiden archaeology students, with an interest in pursuing Americanist archaeology.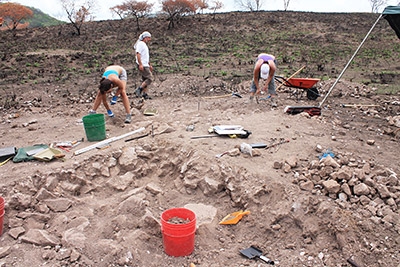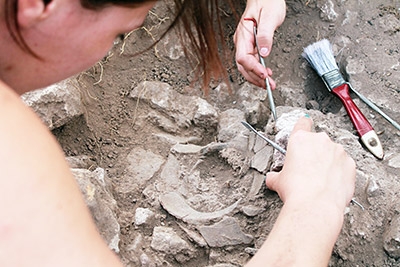 If you have completed your Bachelor 1 year and you are interested in getting more archaeological fieldwork experience in Latin America, digging at one of the foremost sites in Central America, or simply would like to know more, please get in touch with Dr. Alex Geurds (letters of motivation + cv can be sent in until 9 February).