'Indonesian archives are a goldmine for historians'
It's a race against time for Charles Jeurgens, Leiden Professor in Archival Studies. He is investigating how the colonial authorities created the archives in the National Archive in Jakarta. 'The acidic paper deteriorates rapidly in this hot and humid climate.'
What are you researching?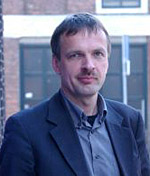 'I am studying the creation of archives by the colonial authorities. It is estimated that there are some six kilometres of archival material in the depots of the Arsip Nasional Republik Indonesia. These are all documents of the different colonial administrative bodies in the period between 1816 and 1942. Together with a dozen Indonesian archivists who have completed the Archival Studies specialisation in Leiden, I am trying to document what kind of archival material from the colonial period has been stored. The questions we are asking are: what is the context in which these archives were created and how are they structured? We have already made inventories of a large number of sub-archives.'
What have you discovered so far?
'We have found out that, for example, a considerable part of the Governor-General's archive cannot be found at all in the indexes that the administration made at the time. These what we can term 'big bundles' are often full of correspondence and reports on a specific subject. There are thousands of these bundles. They will be a gold mine for historians once they have become available.'
Why did you decide to do this project in Indonesia?
'The focus on Indonesia fits well with the Leiden tradition of research into colonial structures and relationships. Historians are mainly interested in the content of the archives. In archival studies we look at the processes that actually led to recording the information. What fascinates me is the question of how the European administrators looked at information within Indonesian society, and what were their motives in collecting and recording this information. Why did they record things as they did in the archives? What instructions were the colonial administrators given in their work? And what information was exchanged with the Ministry in The Hague and, more importantly, what wasn't? These are all aspects that we will cover in this research.'
Have you noticed anything else?
'What worries me is that the nineteenth-century paper is often in a much worse state than the older paper from the days of the Dutch East India Company. This is because after about 1820 paper was more often made from wood pulp rather than rags. These wood fibres are acidic, and acid breaks down the paper at an accelerated pace in a hot, humid climate such as Indonesia. There is only one real solution: to digitise the material while we still can. But that's expensive.'
What will you bring back to Leiden with you?
'A treasure trove of knowledge about the archives from the colonial period, but also the conviction that it is extremely important to do our utmost to save the content of these archives before it's too late.'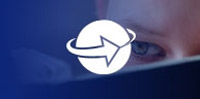 Global Interaction of Civilizations and Lanuages is one of the six themes for research at Leiden University.