ERC Grant for Cátia Antunes
Cátia Antunes received the prestigious ERC Grant for her Research Project "Fighting Monopolies, Defying Empires 1500-1750: a Comparative Overview of Free Agents and Informal Empires in Western Europe and the Ottoman Empire."
Research Objectives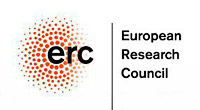 How did "free agents" (entrepreneurs operating outside of the myriad of interests of the centralized, state-sponsored monopolies) in Western Europe and the Ottoman Empire react to the creation of colonial monopolies (royal monopolies and chartered companies) by the central states in the Early Modern period?
This project will answer this question by looking at the role individuals played in the construction of what I have called "informal empires", understood as a multitude of self-organized networks operating world-wide, whose main goal was safeguarding their personal social and economic advantages, regardless of (and in spite of) state intervention. Even though self-organized networks were successful in fighting the colonial monopolies and in so doing defying empires, colonial states fought back in an attempt to create mechanisms of effective control.