Gerrit Dusseldorp: A visiting researcher at KwaZulu-Natal Museum
Under the title "New insights from old collections", the archaeological research was introduced on the Museum's news page.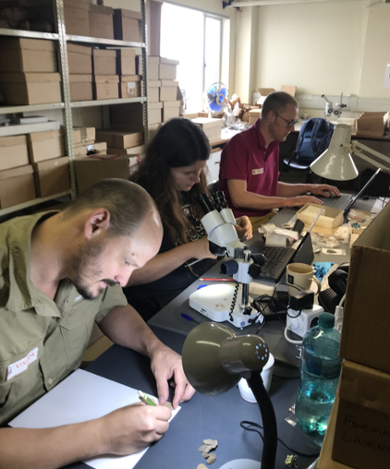 The Human Sciences department of the KwaZulu-Natal Museum, a national museum in South Africa, hosts Dr Gerrit Dusseldorp as a visiting researcher.
Gerrit is there doing the necessary research for his ongoing project, "Finding resolution for the Middle to Later Stone Age transition in South Africa". He is studying stone artefacts from the Museum's Archaeological Collection, which could help answer the question: What caused the major archaeological change in the period of 40.000-20.000 BC in South Africa?
Read more about Gerrit's work at the KwaZulu-Natal Museum on their website.