Peter Rodrigues 'The boundaries for discrimination have shifted'
The judicial authorities are looking into the possibilities for prosecution for the slogans that were projected on the Erasmus Bridge in Rotterdam on New Year's Eve. Not an easy task, according to legal experts. When do we consider something to be 'discrimination'?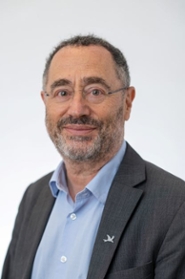 The question if something is discriminatory when it comes to criminal law is not easily answered, says Peter Rodrigues, Professor of Immigration Law, in Dutch newspaper Trouw. 'Just look at the comments that are made in Parliament these days. The boundaries have shifted, the climate for self-expression has changed. Obviously, this also has consequences for the legal assessment of it. '
'There is no clear-cut answer, judges are struggling with that. Criminal law is expected to solve all societal discomforts, but it is not equipped to do so. We cannot use it for everything we find displeasing. It is usually about certain comments that are unnecessarily hurtful. And that can be rather complicated.'
Want to know more?
You can read the full article (in Dutch) in Trouw.