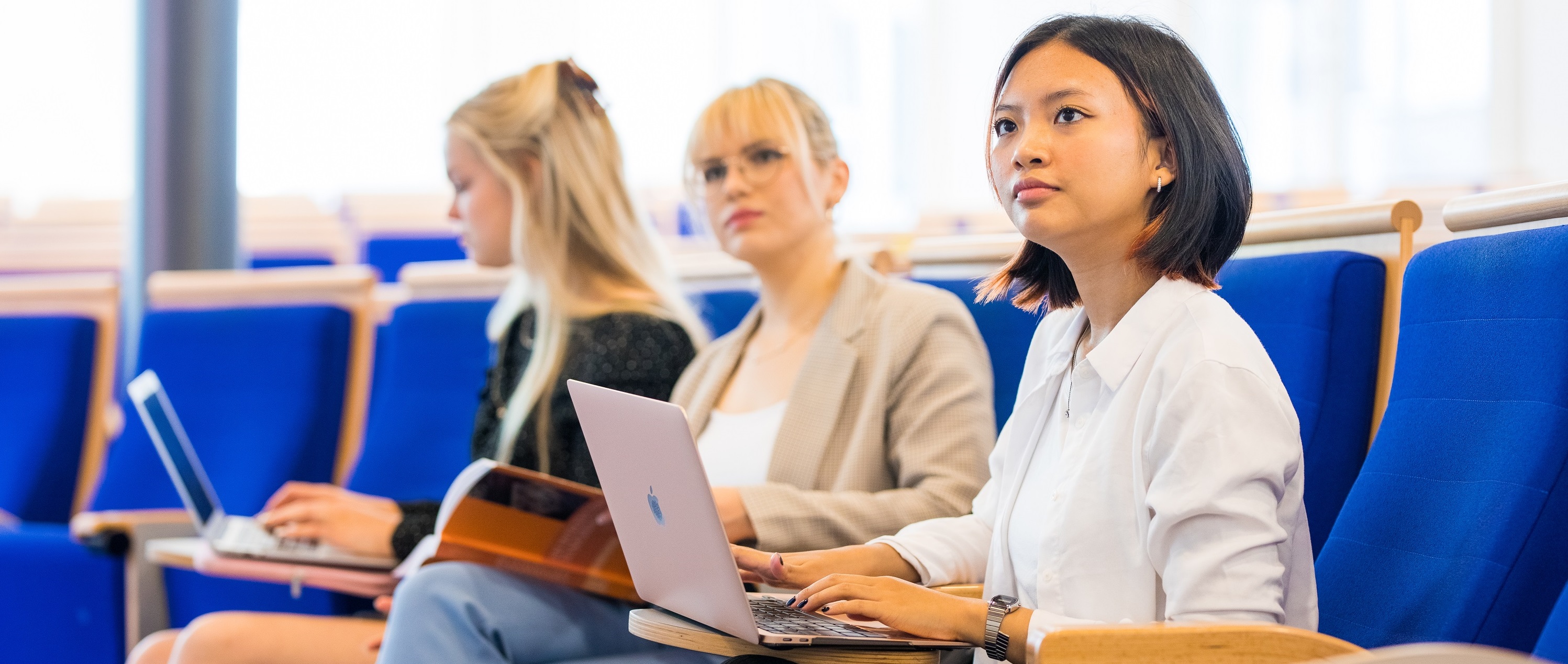 Study information
International Studies - Webinar Mini-lecture and Live Q&A (REGISTRATIONS CLOSED)
Date

Thursday 16 February 2023

Time
PLEASE MIND: REGISTRATIONS FOR THIS EVENT ARE NOW CLOSED: THERE WILL BE ANOTHER WEBINAR ON 9 MARCH 2023 FOR WHICH YOU CAN STILL SIGN UP.
Are you interested in the BA International Studies programme? Do you want to find out if it is the right programme for you? Then register for this webinar.
Online Mini-lecture and Q&A
In this webinar, you will dive a bit deeper into the content of the programme. Join Programme Chair Professor Isabelle Duyvesteyn in an online Mini-lecture. The Mini-lecture is a sample for the kind of academic material you can expect when studying this programme.
Webinar title: International Studies: Big & Small
The webinar will talk about the past and the present, about culture, history and politics through the prism of something small with large consequences...
After the lecture, a student ambassador and Prof. Isabelle Duyvesteyn will host a Q&A session, where you can ask them all your questions about the lecture, the programme in general and student life.
Place and Time
The Online Mini-lecture will take place on 16 February, starting time is 15.00 (CET), ending time will be approximately 16.00. It will take place on an online platform; Kaltura.

You will receive the link you need to log on in the week before the event by email.
For Who?
This webinar is best for students who already know a bit about the programme, you can watch a video to prepare below.
How to register
Go to the form and register here.
Contact
If you have questions about the International Studies programme, you can chat with the student ambassador. You can find all other contact details of the programme on the programme's contact page here. If you have questions about the webinar, please email r.c.mulders@hum.leidenuniv.nl.