VVI Research Meetings 2023-2024
The Rule of Law Under Challenge: The Enmeshment of National and International Trends
Date

Thursday 23 November 2023

Time

Location

Room

A0.14
In a period of rising threats to constitutional government within countries and among them, it is a crucial time to study the rule of law in transnational context. This framework paper defines core concepts, analyzes the relation of national and international law and institutions from a rule-of-law perspective, and assesses the extent to which rule-of-law practices are shifting at the domestic and international levels in parallel. Part I explains our conceptualization of the rule of law, necessary for the orientation of empirical study and policy responses. Following Martin Krygier, we formulate a teleological conception of the rule of law in terms of goals and practices, which, in turn, calls for an assessment of institutional mechanisms to advance these goals, given varying social conditions and contexts. Part II sets forth the ways in which international law and institutions are important for rule-of-law ends, as well as their pathologies, since power also is exercised beyond the state in an interconnected world. Part III examines empirical indicators of the decline of the rule of law at the national and international levels. It notes factors that could explain such decline, and why such factors appear to be transnationally linked. Part IV discusses what might be done given these shifts in rule-of-law protections. We then conclude, noting the implications of viewing the rule of law in transnational context for conceptual theory, empirical study, and policy response.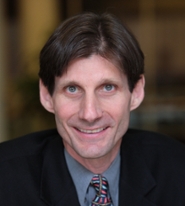 About Gregory Shaffer:
Gregory Shaffer is Chancellor's Professor of Law and Political Science and Director of the Center on Globalization, Law and Society (GLAS) at the University of California, Irvine School of Law. He is President of the American Society of International Law, and he has served as a member of the Board of Editors of the American Journal of International Law and the Journal of International Economic Law, among others. He received his JD from Stanford Law School, his BA from Dartmouth College, and practiced law with Coudert Brothers and Bredin Prat in Paris for over seven years. His publications include ten books and over one hundred articles and book chapters. His book Emerging Powers and the World Trade System: The Past and Future of International Economic Law won the 2022 Chadwick F. Alger Prize of the International Studies Association for the best book on international organizations.