Alumni event | Lunch webinar
An Introduction to the Arabic Language History and Origins
Date

Monday 10 July 2023

Time

Location

Online
Link to the webinar
Webinar: 'An Introduction to the Arabic Language History and Origins'
Date : Monday, July 10, 2023
Time : 12:30 – 13:00 hrs
Location : Online via Teams
Link to the webinar: Click here to join the meeting
Meeting ID: 355 470 657 667
Access code: hdpXi9
Download Teams | Join on the web
The mysteries of the Arabic language
In this webinar "The Introduction to Arabic Language History and Origins", we will explore the fascinating journey of the Arabic language, tracing its roots back to the Arabian Peninsula and its evolution over time. We will delve into the rich history and cultural significance of Arabic, as well as its widespread usage across the Middle East and North Africa.
Join us as we unravel the mysteries of the Arabic language and discover its profound impact on literature, art, and communication. Whether you are a language enthusiast, a student, or simply curious about the origins of Arabic, this webinar will provide you with valuable insights and a deeper appreciation for this remarkable language.
Get ready to embark on an enlightening journey into the history and usage of Arabic, and let's explore the world of Arabic language together.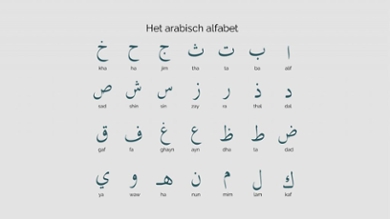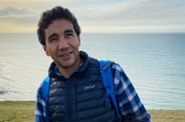 An introduction to Hassan Eddahabi
I am Hassan Eddahabi, an experienced Arabic language teacher with a Ph.D. in Arabic applied linguistics. With 16 years of teaching experience, my focus has been on instructing Arabic to non-native and heritage speakers. I have worked with diverse students from various backgrounds and cultures, refining my instructional design and research skills during my time at the City University of New York (CUNY) from 2015 to 2020. Immersed in different linguistic environments, I have tailored my teaching methodologies to meet the needs of diverse learners.
Currently based in the Hague, Netherlands, I teach Arabic at the Academic Language Centre (ATC) within the Faculty of Humanities at Leiden University. It brings me great joy to connect with individuals who share a passion for learning Arabic. My teaching approach stands out for its uniqueness and my unwavering commitment to empowering students to become confident and fluent Arabic speakers.
Registration
Registration is closed, please find the link to webinar above.
You can register via this link. A few days before the webinar you will receive an email from us with the link to the webinar. This webinar is free of charge. Also non-alumni are welcome to join!
This webinar is a result of a collaboration between the Academic Language Centre and the Alumni Office, Leiden University.