Arts and leisure - Dance
Tap Dance
Wednesday from 19:00-20:00 uur
Teacher

Zoë Hemmes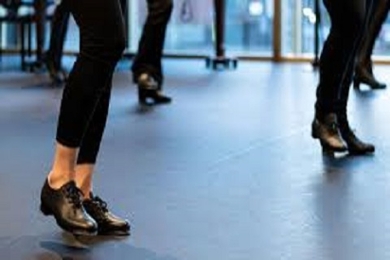 For whom
For everybody who wants to learn tap dance.
Content
The old-fashioned jazz musicals are filled with tap dance. Music and tap are the ideal combination. At the same time, tap is also music! Using different exercises you learn ways to produce various sounds with your feet. While at the same time it looks like dance! Have you become curious about how that works? And do you want to make music and dance at the same time? Then sign up for TAP!

*Tap shoes can be bought at the Sports café Merenwijk
Teacher
Zoë Hemmes started her musical career with singing and dancing at the Broadway Academy in Amsterdam and Song&Dance in Zwolle. She then followed the preparatory course in classical singing at the Codarts Concervatorium in Rotterdam. She studied classical singing at the ArtEZ Conservatory in Zwolle, where she graduated in July 2015. She now uses her theater knowledge in her private singing, musical and tap lessons at various dance studios and music schools. In addition, Zoë still actively sings as a Diva for Stichting Diva Dichtbij and as a singer with Vocal Fusion.

Through registering you are agreeing to the terms the terms and conditions of the LAK.

Register on time! A course can only start with enough participants (this will be decided a week before the start).