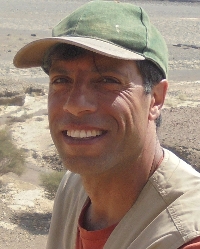 Sufyan Al Karaimeh
Staff Member Storage & Placement
Name

S.M.M. Al Karaimeh MPhil

Telephone

E-mail
Agriculture in the desert
Archaeological research on ancient water management and field systems in Udhruh, Southern Jordan, 300 BC - AD 800
Research
The research of Sufyan Al Karaimeh centres on ancient water management and irrigation practices in the Udhruh region between 300 BC and AD 800. It will be based on evidence from field surveys and satellite images. The central research question is: how did Nabataeans, Romans and Byzantines successively deal with water shortages and what was their success? Their development, degree of success and eventual decline will be measured in relation to demographic and environmental fluctuations in the region.

The site of Udhruh is situated on the fringes of the modern inhabited world in southern Jordan with less than 200 mm precipitation, which is crucial for cultivation. Udhruh is important because of the legionary fortress built by the Romans in the 2nd century AD.
Archaeological evidence as well as new data from the surveys in 2011, 2012 and 2013 shows that extensive areas were cultivated in Roman and Byzantine periods. Ingenious and spectacular irrigation systems found in the region testify of this. People managed to use the water (re)sources to cultivate the area which is currently desert.
Profile
Sufyan holds an MPhil (Research Master) degree in Near Eastern Archaeology at Leiden University. He is a PhD candidate at the Faculty of Archaeology, University Leiden since February 2013.
Staff Member Storage & Placement
Universitaire Bibliotheken Leiden
Bibliotheekprocesondersteuning
Opslag & Plaatsing